An unrequested update!
First, wiring. Remember when I swapped the combination switch and the wipers stopped self-parking? Fun fact, the airbagged Miatas have a headlight relay whilst the non-airbag cars do not. And the wire going from the combo to the headlight relay is blue with a yellow stripe. The wire for the intermittent wipers? Blue with a yellow stripe. Obviously, I tapped into the wrong one. Fix that and the wipers work just fine. In my defense, it is completely impossible to tell which of those wires is the one to use from the wiring diagram as they both go into the same monolithic connector. You just have to notice that there's more than one and then notice the gauge of the wire.
So I'm pretty sure I figured out the wiring to make the airbag wiper motor work with a non-airbag combo switch. I should be able to recreate it, anyhow - you're basically just changing from switched power to switched grounds. Yay.
Moving on....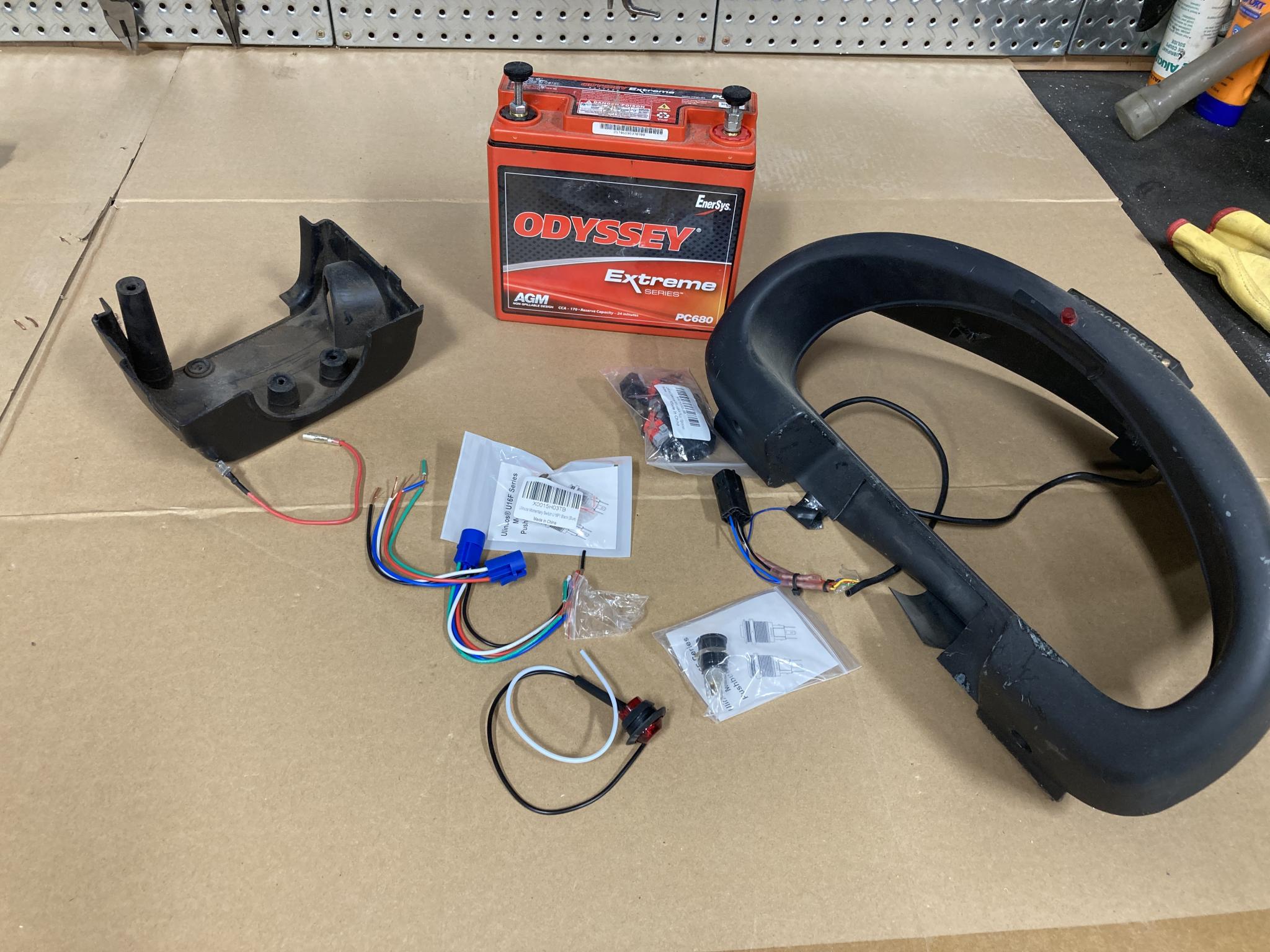 Oil light. I picked up a number of 3/4" LED marker lights. They're fairly low profile and OMG BRIGHT. Perfect. Poked around for a good place and decided on the inner surface of the cluster cover. You can see in the picture that I originally had one in the top of the cover, but it wasn't bright enough. Picked that up at Radio Shack at the mall, which tells you a lot.
Better. It's wired in to a spare pin on the Revlight LED tach connector, which is actually a repurposed O2 sensor plug. Makes it easy to pull the cluster cover if needed.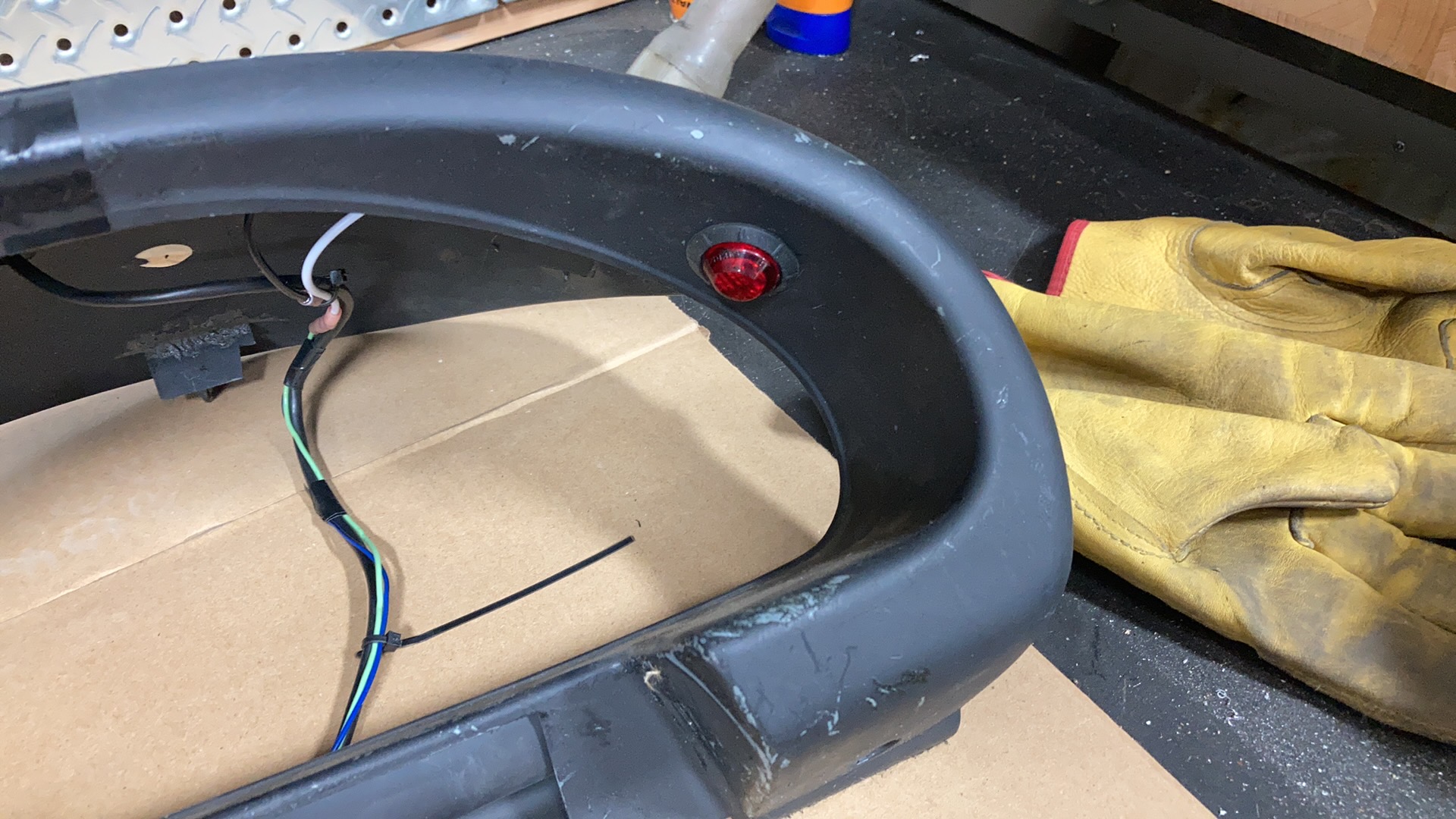 But it was still a little obtrusive. I smoked it with black paint. It's still bright enough to show up well but nice and subtle. Perfect. The grommet is just folded over, I didn't notice until I saw the picture. And speaking of black paint, it's time to touch up that cover.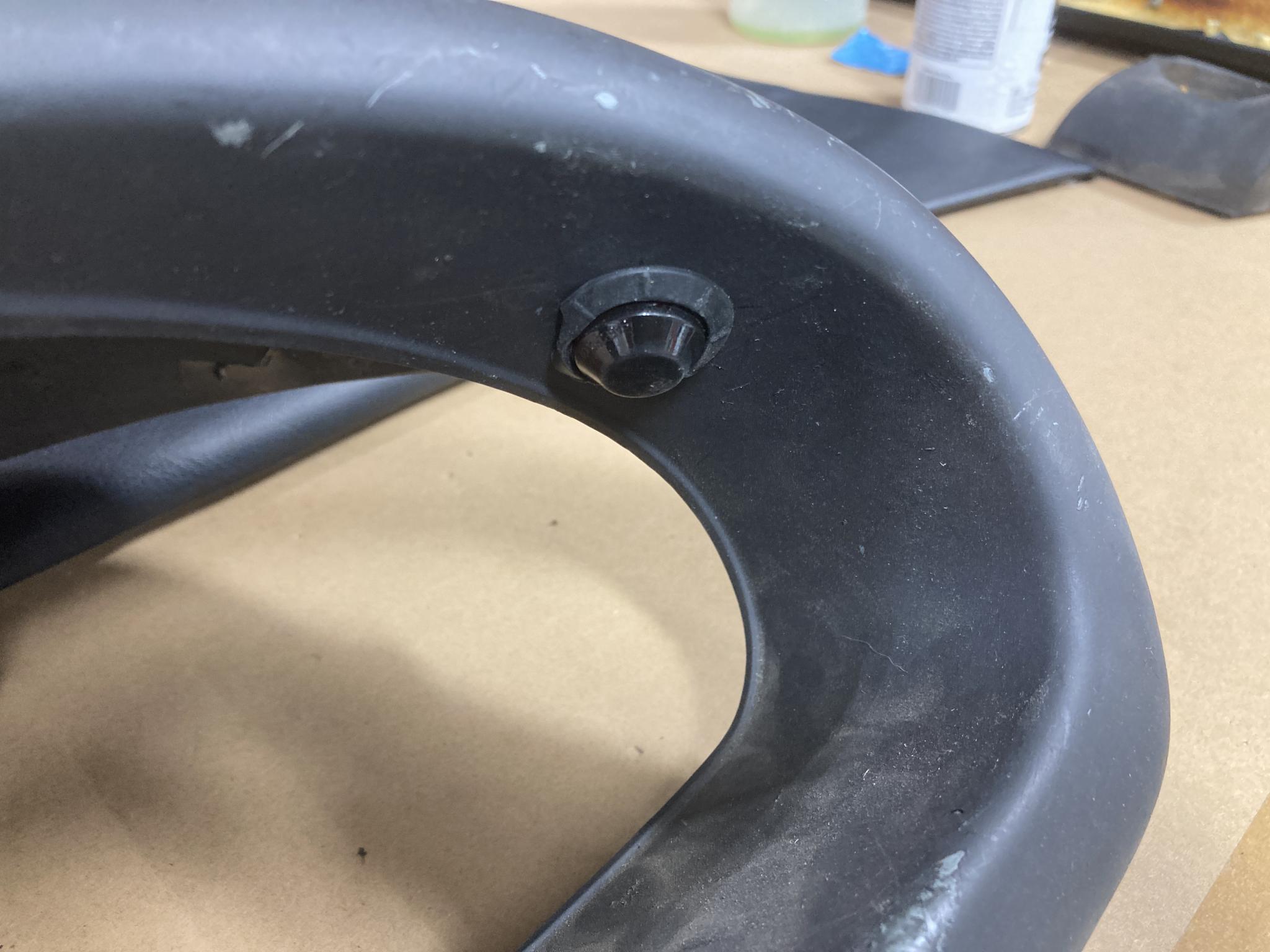 Now, one last control. The hazard light switch. This doesn't need to be very visible, just easily accessible. Spent some time poking around and came up with the lower corner of the shroud for the combo switch. This looks fantastic but I am a doofus and didn't realize it was a momentary switch until it was in place. So I'm waiting for a latching version to show. Still, it looks nice.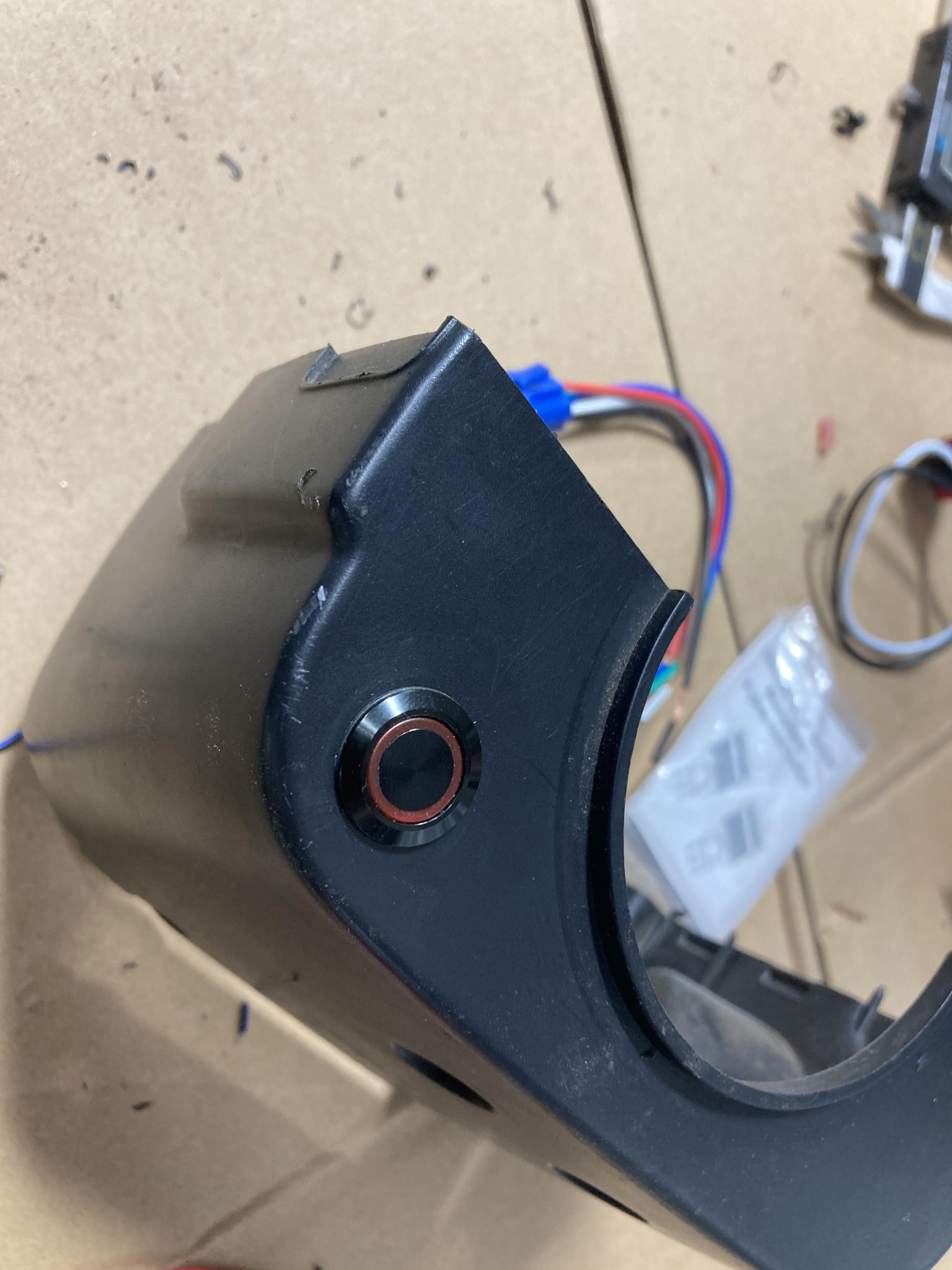 With that done, I kept working on cleaning up the footwells. The navigator side is looking good. Now I just have to figure out if I put grip tape right on that lumpy floor or if I put a flat plate on. If I do the latter, it's going to have to sit high enough to be on top of the bolts for the undercar frame reinforcements, which means a bunch of little leveling legs. Sigh.