It is kind of late in the game to start my 2012 build but hey why not...
This will be my third challenge. I did the original $1500 challenge with a 1989 Civic hatch as well as the $2008 Challenge with my 1984 RX7/BMW engine abomination.
Anyway here is the fun stuff...
I will be the proud owner of a 1991 Honda Civic DX hatchback as of tommorow morning. The car is equiped with an OBD1 B18b1 engine, DC sport header, Hasport Mounts, Del Sol seats, Ebay intake, Ebay coilovers, Chrome wheels (thankfully Painted black)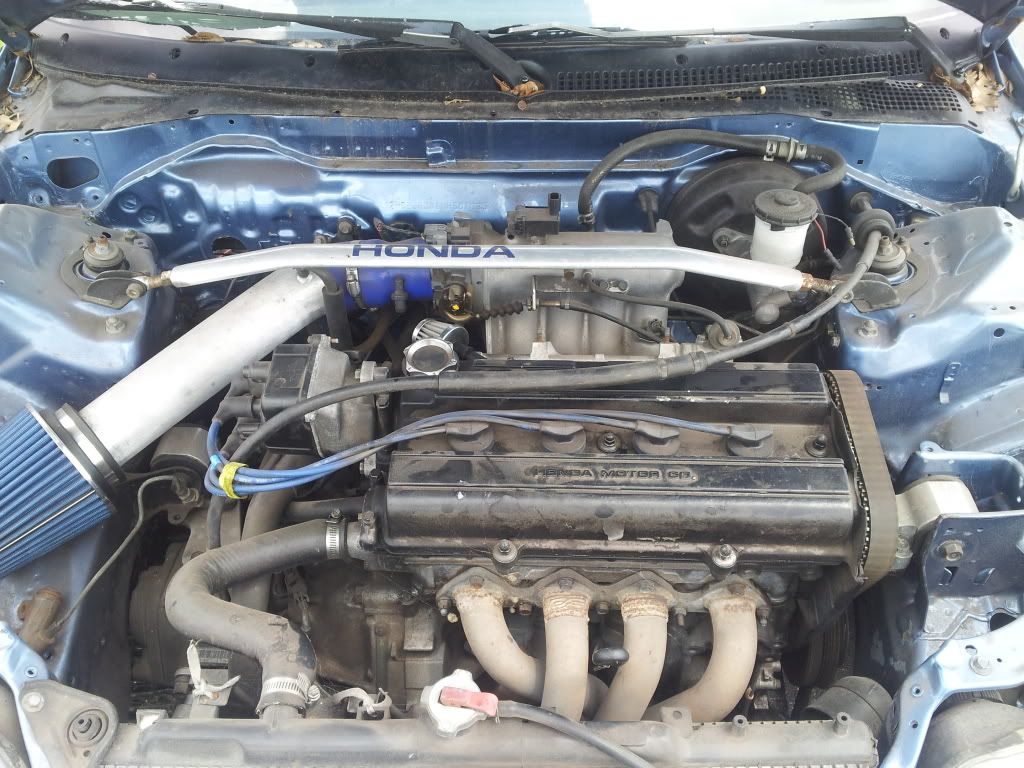 I saw the car listed on the local craigslist for the bargin price of $1200.00. Fortunatly the ad was poorly written and had no pictures. The car has no rust, and the paint is OK.
Unfortunatly the vehicle has a dented passenger fender and the wiring is "jacked up" to the point where it will not run. According to the seller it has not been driven in quite awhile due to the wiring. He said that one day he went to start it up and there was wire burning smell from under the dash and now it is not getting fuel. Looking at the vehicles poor wiring job this is not suprising. The seller dismantled the interior in an attempt to repair / diagnose the problem and lost interest after realizing he does not have the expertise to fix the car.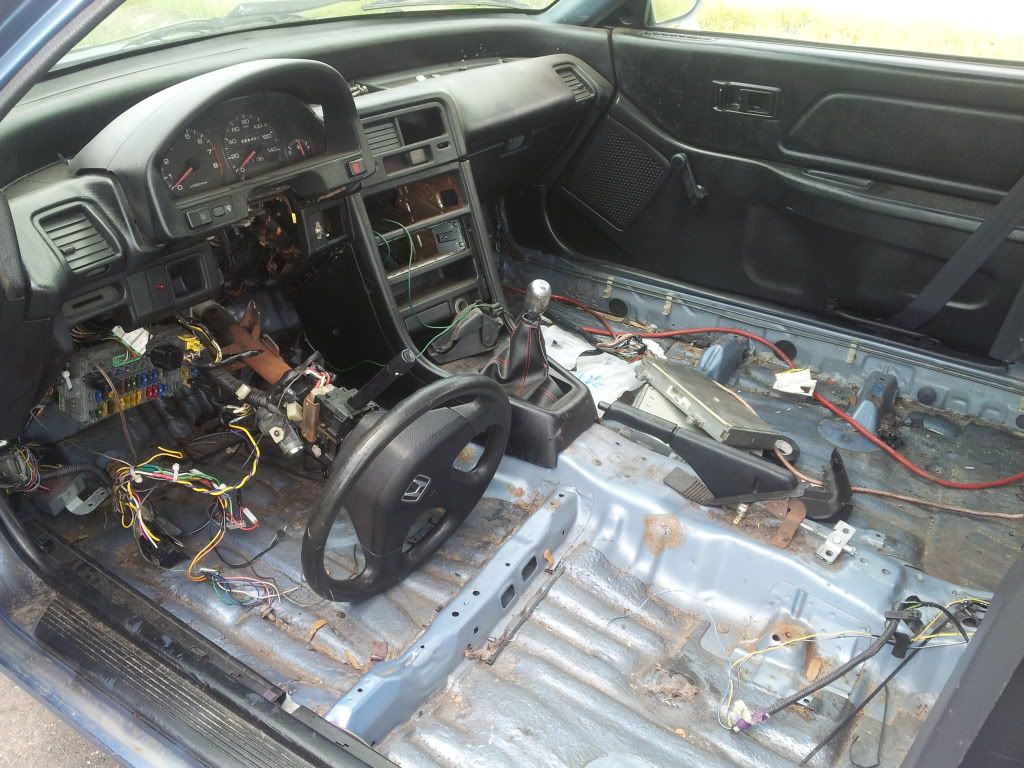 After looking at the car and explaining the risk / work involved, etc.. I talked him down to..... drum roll please...... $700 :)
My dad is picking it up with his roll back tommorow.