This week, I learned something the hard way, and wanted to pass it on to the GRM Hive. You may already know where I'm going.

My parents have a 2014 Infiniti Q60 AWD, also known as a G35/G37 Coupe. Early on in the week, while on the phone with my parents, they mentioned their Infiniti has been doing some weird E36 M3. Namely, the dash lights would go on and off, the GPS system would shut off while driving, the car would start chugging while driving, lights would stay on and discharge the battery, and more. They also told me there's a water leak on the passenger side... interesting. This car has low miles and my mom is the primary driver, and she barely drives.

They took it to the dealer, and they determined that the sunroof drain got clogged, backed up, and leaked water all over the BCM and associated wiring. The drain tube, located under the A-pillar, flows into a grommet behind the dash on the passenger side firewall. When these get clogged, they leak water all over the place. And the BCM is right underneath it under the kick panel.

Apparently, this happens a lot with these. This is the culprit: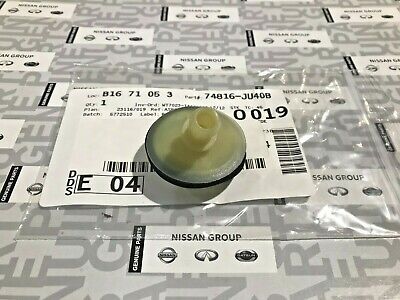 This $13 grommet has a tiny plastic baffle that gets clogged up with debris, and the result is a wet carpet at best, or thousands of dollars in repairs at worst, just like my parents' car has incurred. Why car designers put sensitive computers that control everything under places where water flows is beyond my comprehension.

So yeah, if you own one, or you are thinking about buying one, CHECK THE DRAIN!!!