The OEM shift knob on the Mustang was glued back together by the PO. Naturally, it fell back apart yesterday halfway through a run, so I'm going to replace it. The OEM knob is a multi-piece plastic thing. I'm leaning more toward something that is a solid chunk of something. I also see where some people think heavier knobs improve shift feel or quality. Any opinions on that?
Do you have a go-to knob when it comes time to replace the OEM knobs? My only requirements are it must be threaded like the OEM knob and not some setscrew affair that will invariably come loose at the worst possible time. It also must not glow, sparkle, reflect sunlight, or have designs on it. It's surprisingly hard to find something like that.
The OEM knob.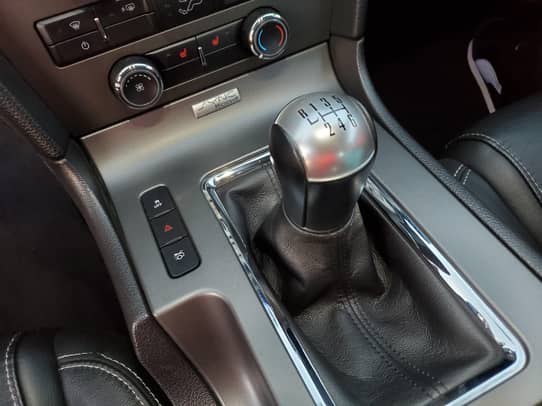 I'm considering just a plain ball knob similar to this.