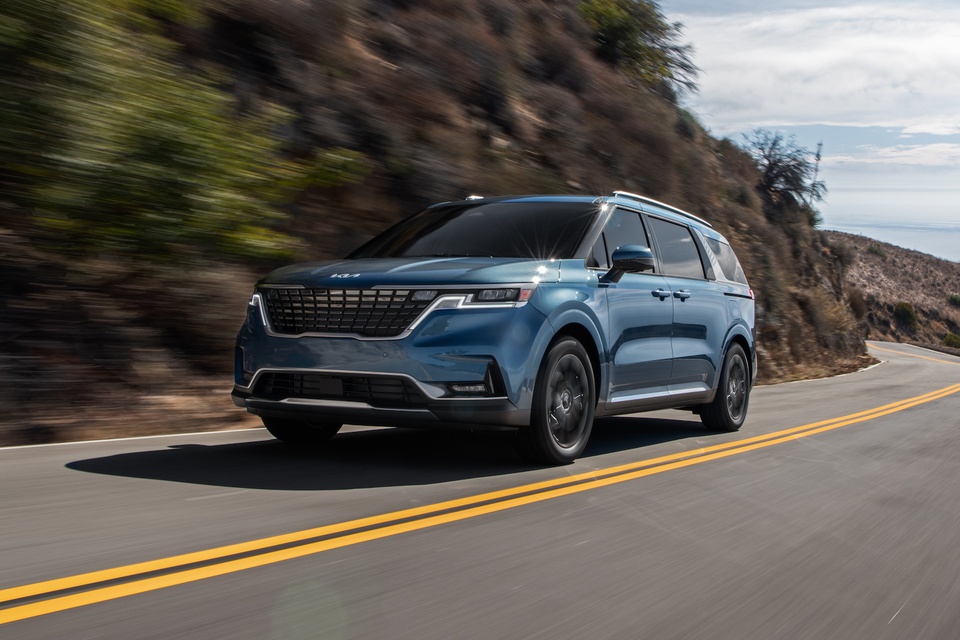 In case you missed it, the Kia Sedona is no more, replaced with the much more exciting-sounding Carnival (which is what overseas markets have been calling the Sedona since it was introduced many years ago) for the 2022 model year.
And now, Kia has introduced its marketing campaign for the Carnival, titled "What Else Ya Got?":

The key theme we picked up on? The Carnival isn't a minivan, it's a pseudo-SUV.
Anything you can do in an SUV—taking the dirt bikes out for a spin, going off the grid in a trailer, bringing the boat down to the lake—you can do with the Carnival. And the styling certainly seems to reflect that, as we found ourselves having to search a little harder to find those minivan proportions.
If that's the true message here, then that's an approach we can get behind: As we've been preaching for years, minivans are cool.
You can run one on One Lap of America.
They're welcome at the $2000 Challenge.
Our community realizes they can make great alternatives to a pickup.
We realize there are plenty of people out there that don't want to be seen in a minivan, despite how practical they are. So, if Kia can market the Carnival as a "un-minivan," maybe those people might be more likely to get the minivan they need, and not settle for an SUV or crossover that doesn't fully meet their needs.
Do you think Kia is on to something here and will be able to convert MPV naysayers into true minivan converts? Or will most people realize that the Carnival is nothing more than a thinly disguised minivan?