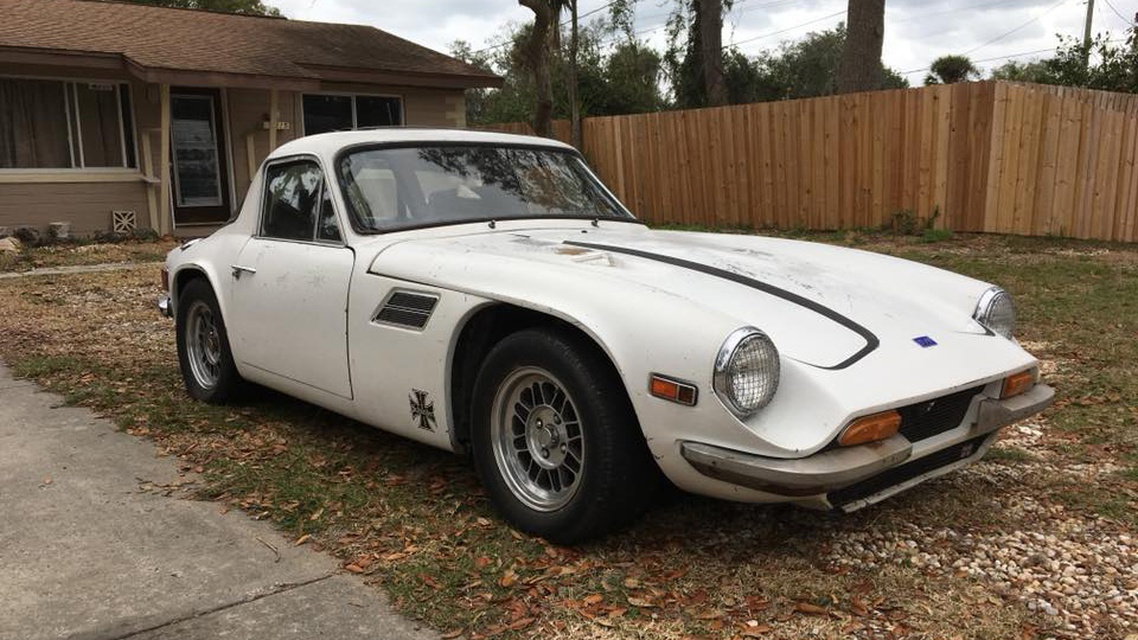 Don't you just love it when your neighbors have an interesting taste in cars? This TVR appeared across the street from associate publisher Joe Gearin's house this past weekend. It's a 1973 TVR 2500M, and it's been with the current owner since 1978. The car lived almost all its life in San Diego. What do we mean by blown? Well, we mean it in the good and the bad way. The 2.5-liter Triumph engine has been turbocharged, and predictably enough it's also been blown up.
The fiberglass body is intact with some minor crazing. It comes with a roll bar and racing belts. The frame looks clean, with just one small (non-stressed) spot of rot that appears to be an easy fix. The underside of the car looks nice.
The owner needs to sell, and is asking $6000 OBO. With nice examples bringing over $30,000, and #4 cars valued at about $9000 by Hagerty, this seems like a fair deal. Contact Joe Gearin for more details. He is not selling the car, but can put you in touch with the owner.