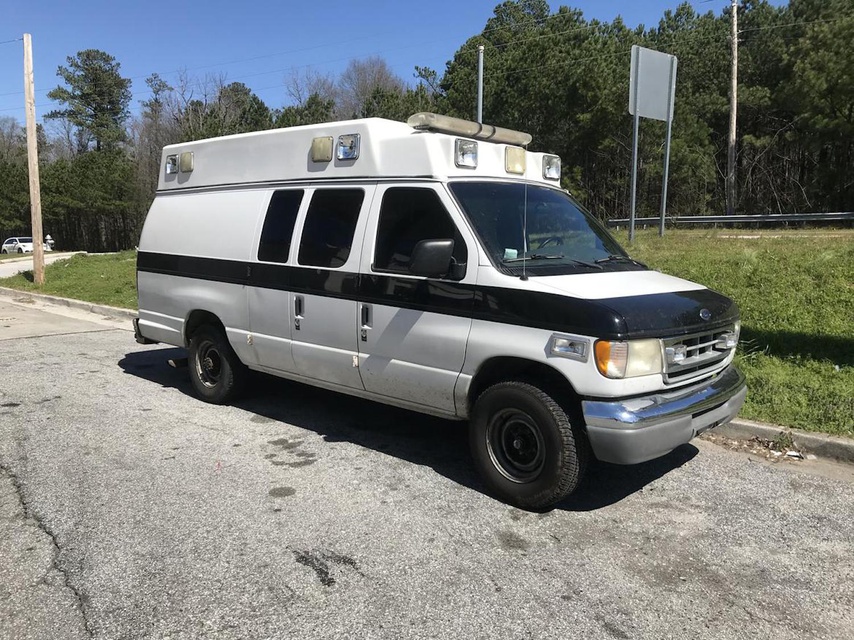 Put a retired ambulance into service as a tow vehicle? Maybe? Sure, why not.
The reasoning behind this one:
"A few months ago, I came to the realization that I don't get any joy out of my truck lease. It's real nice for long highway drives and pulling the trailer, but driving a full size truck in a relatively urban area day-to-day gets old fast. I started brainstorming what to replace it with and came up with a full size van. I've always loved the practicality/blank slate of a large van, and most are capable of pulling a trailer. So the plan became to get a full size van that I'd do a basic camper build in, and then get a cheap econobox for daily driver duties.
"Well, my internet searching led me to the realization that ambulances are already pretty much perfect for this setup. Dual alternators, usually a high roof/extended body, often diesel, wired for shore power, have nicely made cabinets, etc.
Even though this one just recently made its online debut, progress is moving.