I watched an early 70's Amen Savior CB 750 rolling chassis on FB marketplace for about a month. The price would go up, it would go down.. The ad would be there, then it would disappear... then come back. I made contact early on, bur never had the cash together to make the deal. Then one day I heard from the seller. He had become tired of dealing with no shows and story tellers. In short, he just wanted it gone and was going to scrap it If I didn't want it. $60 later, I rolled this into my shop.
Along with a picture of it in a more complete state..
So the search started for a decent CB750 parts bike. Until I found one, I focused on the frame. Someone had hardtailed it in the past. That wont do.
Now that's better...
I Also started collecting parts for the rear plunger suspension. I would need Everything on the list except "B" and "K"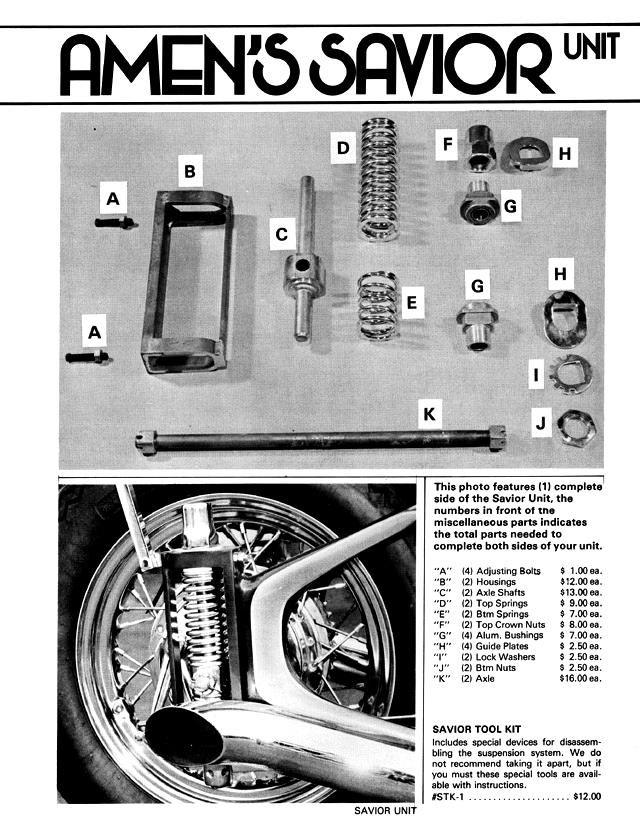 With a couple of lucky breaks, a few eBay auctions and some international goodwill I've got most everything collected.
Then I found that great deal on the parts bike. A 1978 CB750K that had sat for about 10 years. Its in decent shape and supposedly ran in the past ( with electrical issues ) . A new battery and a couple squirts of brake cleaner down the carbs and it started 1st kick...
Time to clean up and paint the frame. I picked Brushed Bronze Metallic for a color.
Trial fitting the new tank
And a little mock up to check clearance and the look..
That's all for now, hopefully this build will go pretty quickly. I have a charity ride in June that I really want to take her to.