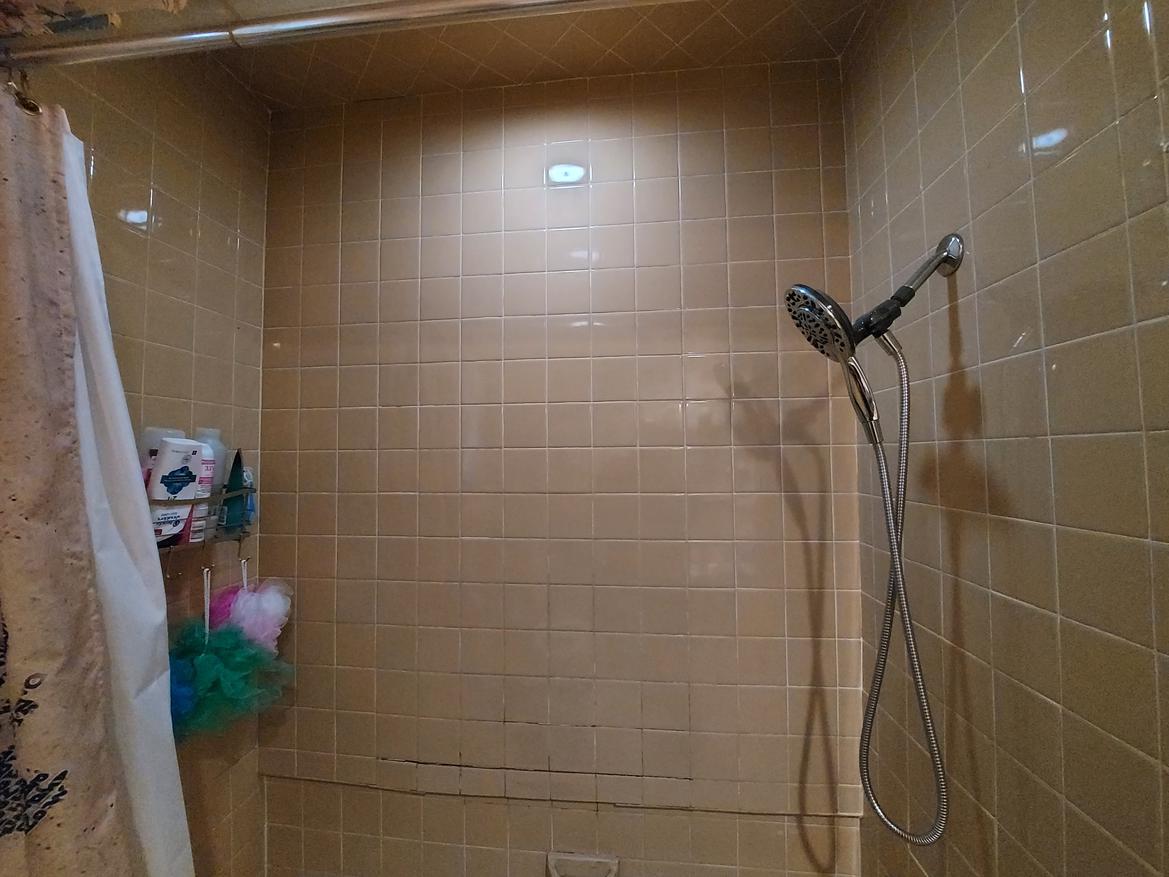 As you can see, I have tile problems, that certainly point to a wall board problem, on the wide "side" wall of the upstairs bathtub. I also have found this morning I have a faucet leak on the right side wall in these pictures.
The thing is the tile wraps the whole way over the ceiling as well as out the sides and around the bathroom.
I REALLY do not want or have the ability to afford to redo the entire room right now. It's not an option.
What do I need to minimize the damage and repair the current problems? Materials, tools, methods?
I have chisels, hammers, utility knives, time, and YouTube. I have never done tile work before. And of course there's the 1"inset on the lower part of the wall that looks like it'll be a problem to work around and is what is stopping me from just slapping up a E36 M3ty surround until we have money to redo the whole room.
I just want to do something to stop that wall from caving in.