Now, that second level that was originally planned. It got turned into stone. Here's a test fit for the Muskoka chairs with a fire pit simulator.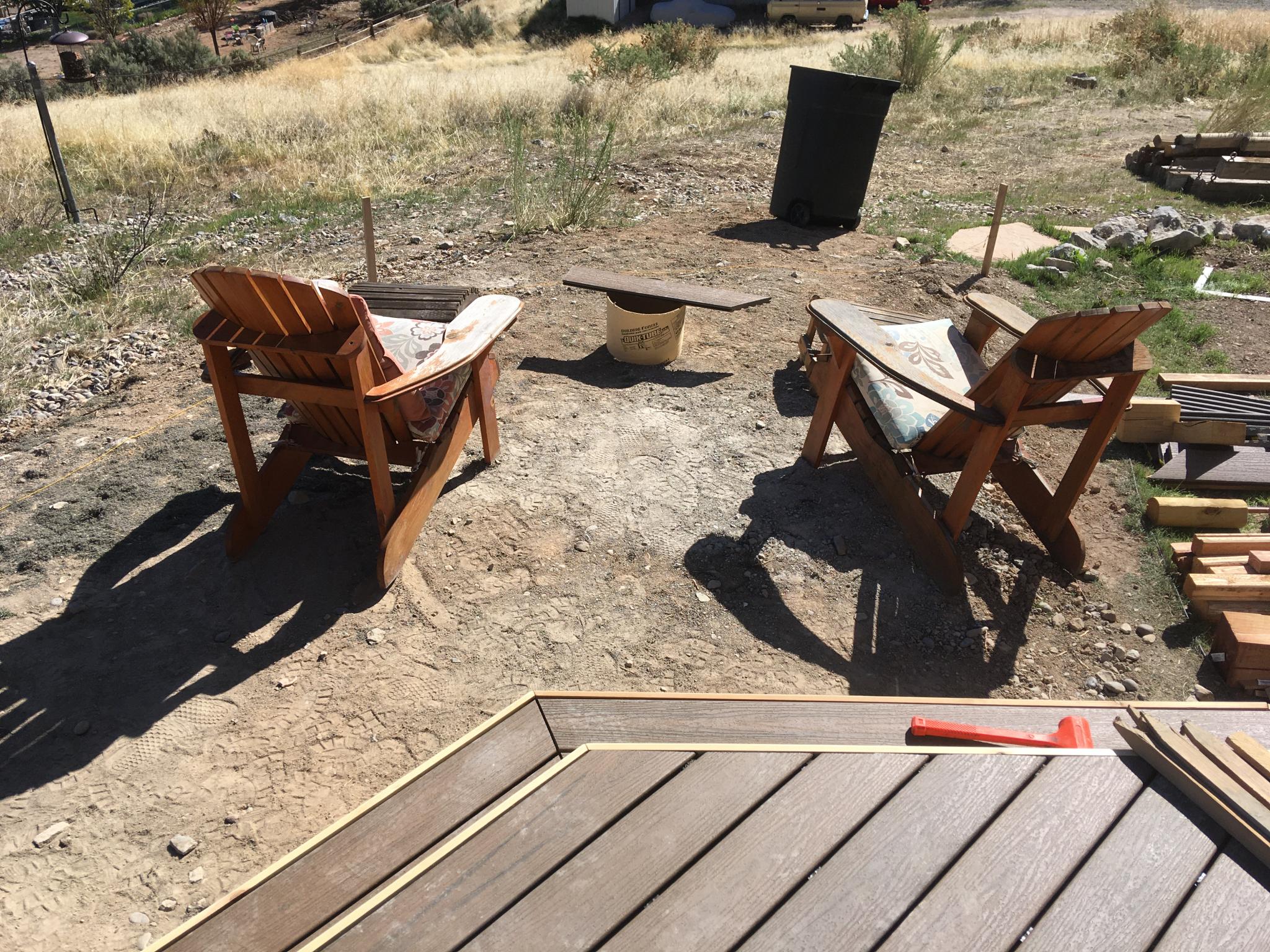 Moved some dirt. Fire pit arrived, so we did a dress rehearsal including flame.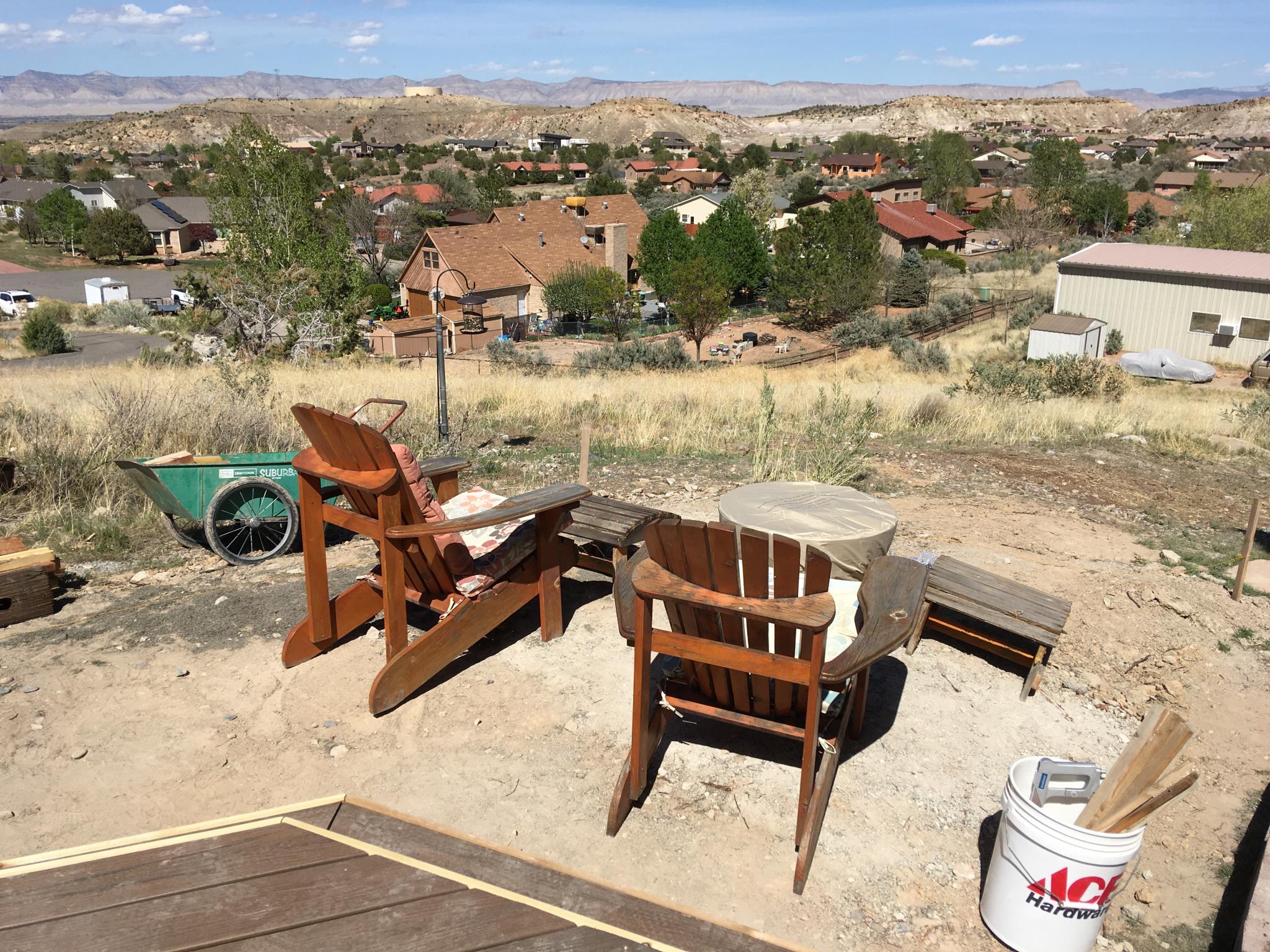 Added a couple of trailer loads of dirt - I have a borrowed 14' dump trailer. Everyone needs a dump trailer. And a little diesel 4WD tractor.
Then went to add some gravel. Swung by the pit for the construction company that pays Janel's paycheck and asked for two tons of 3/4" road base. Went across the scale and they'd given me 5.5 tons. Whoops. Oh well, I can use it. This is why I own a big truck, in case I accidentally pick up an extra 7000 lbs of stuff.
Trenched it to run an underground gas line for the fire pit using proper underground gas line and fittings. No bubbles, carry on.
Then a ton and a half of leveling sand (I made them load me while I was sitting on the scale this time) and it's time to start layin' rock. That's about 3600 lbs worth.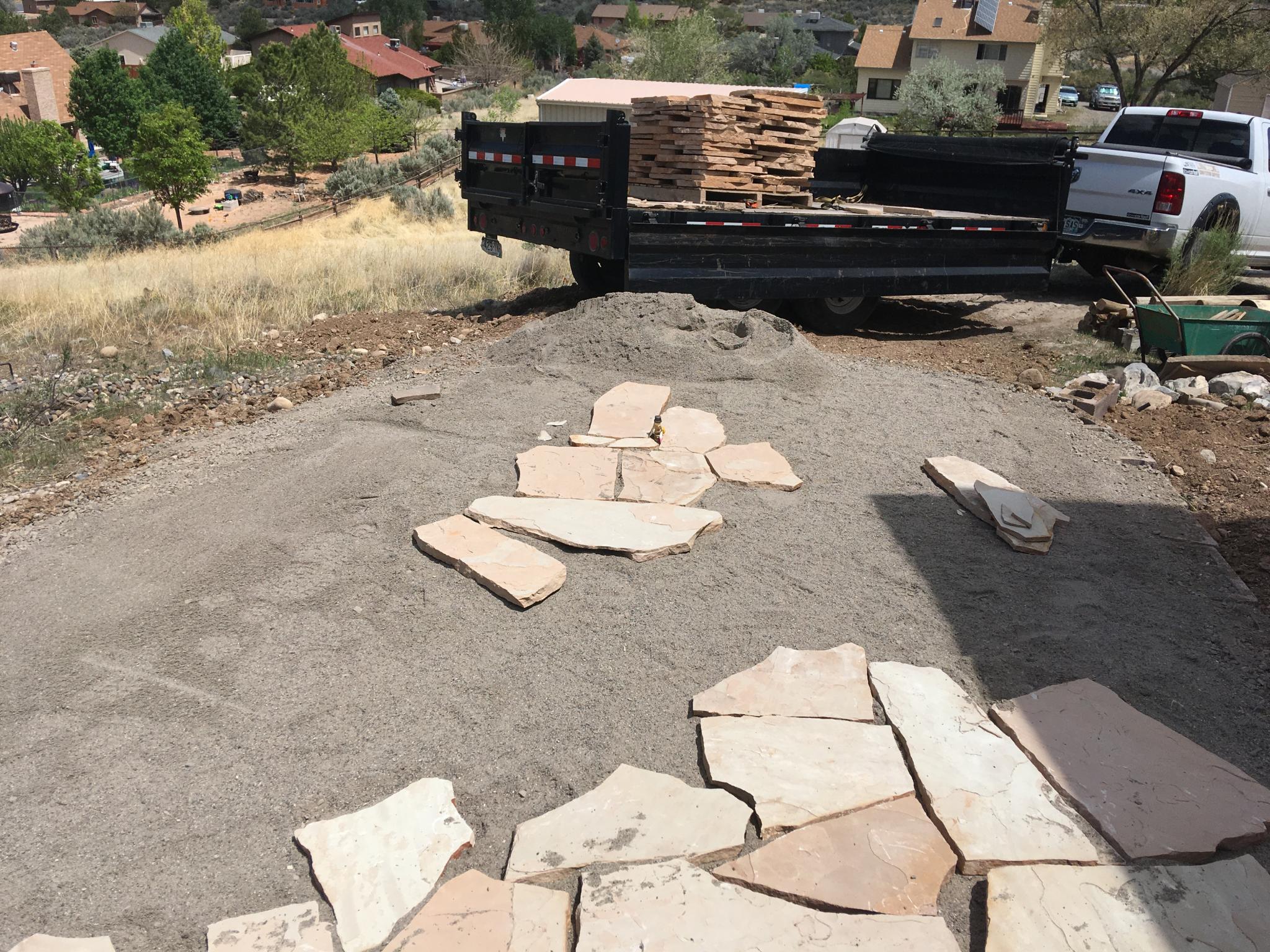 This is the worst jigsaw puzzle ever. The pieces don't really fit together, they're really heavy and there's no picture.
I took off the cedar on the bottom step to avoid damage.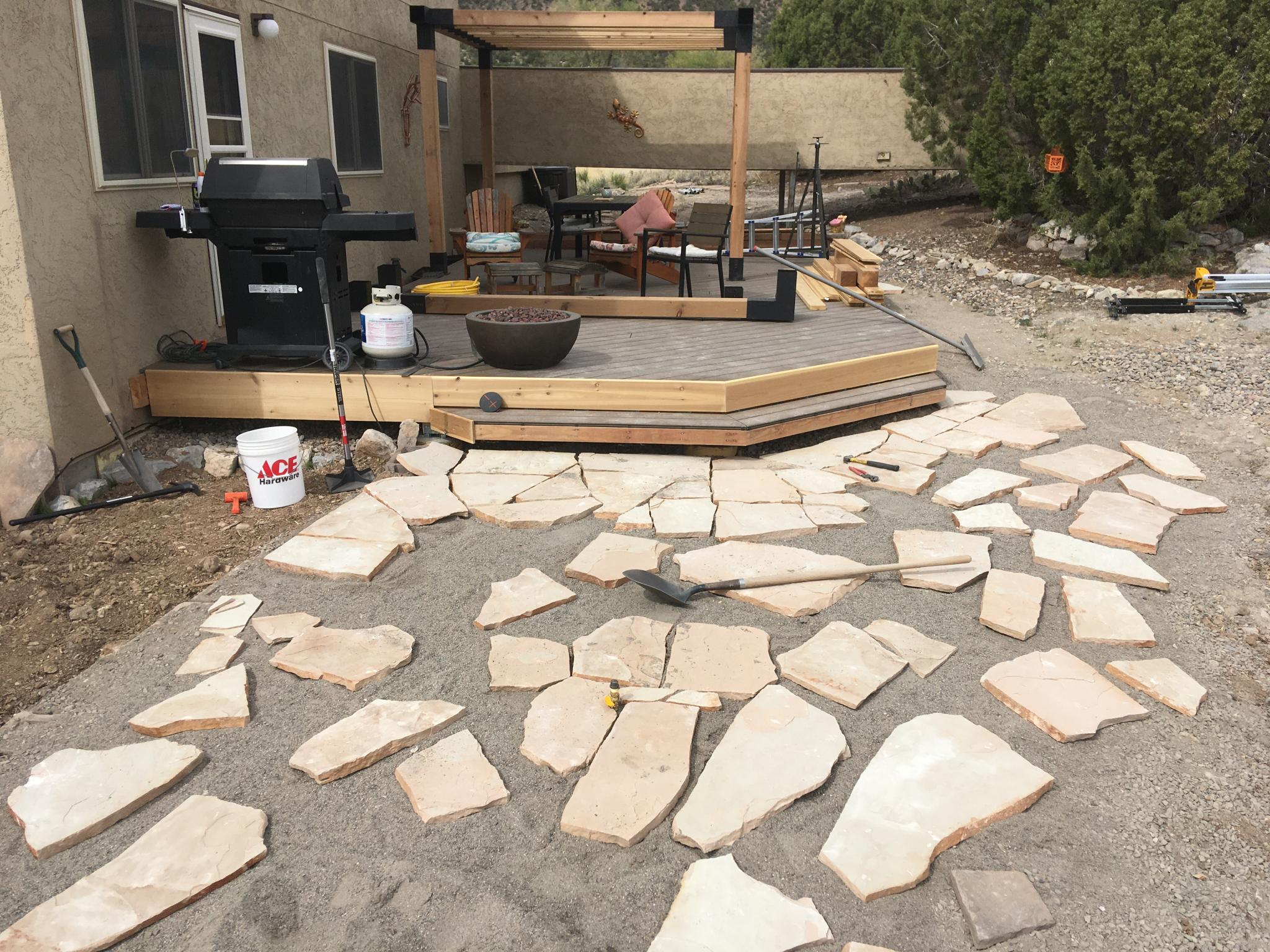 Progress after a day of humpin' rock.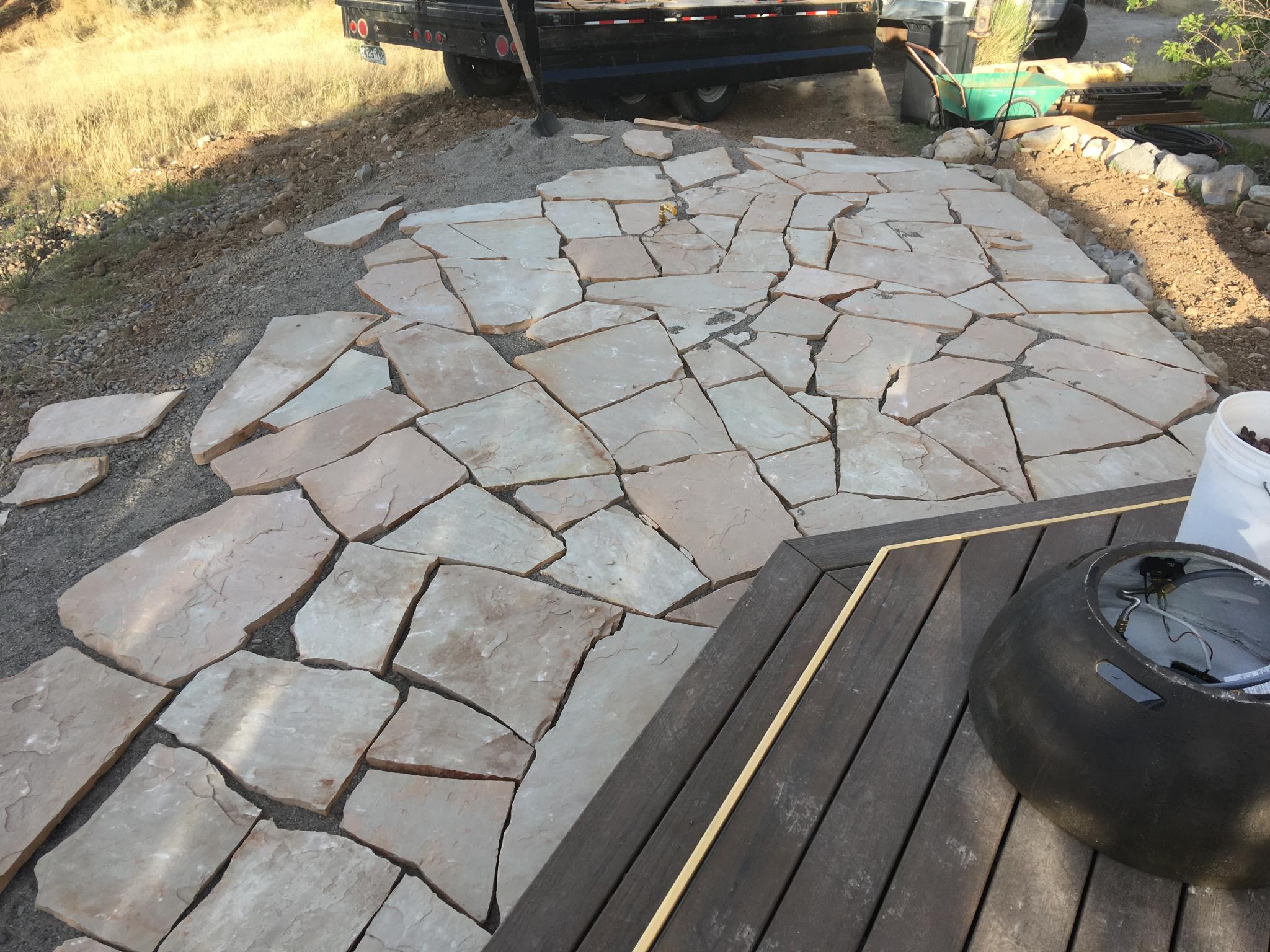 It's working out okay.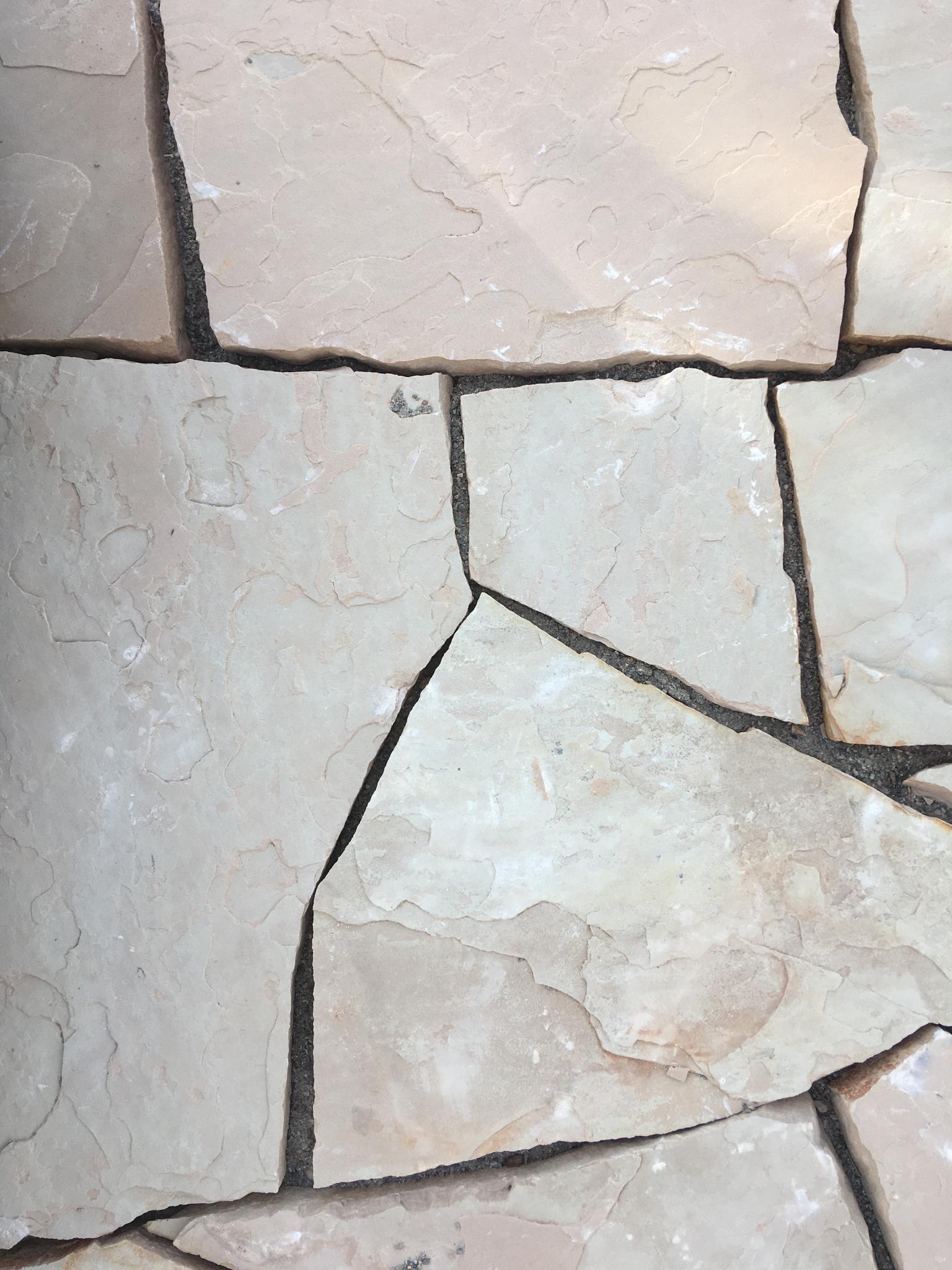 Here's the edge of the new garden. There are cinder blocks doing the bulk of the work so the dirt and the construction materials stay segregated.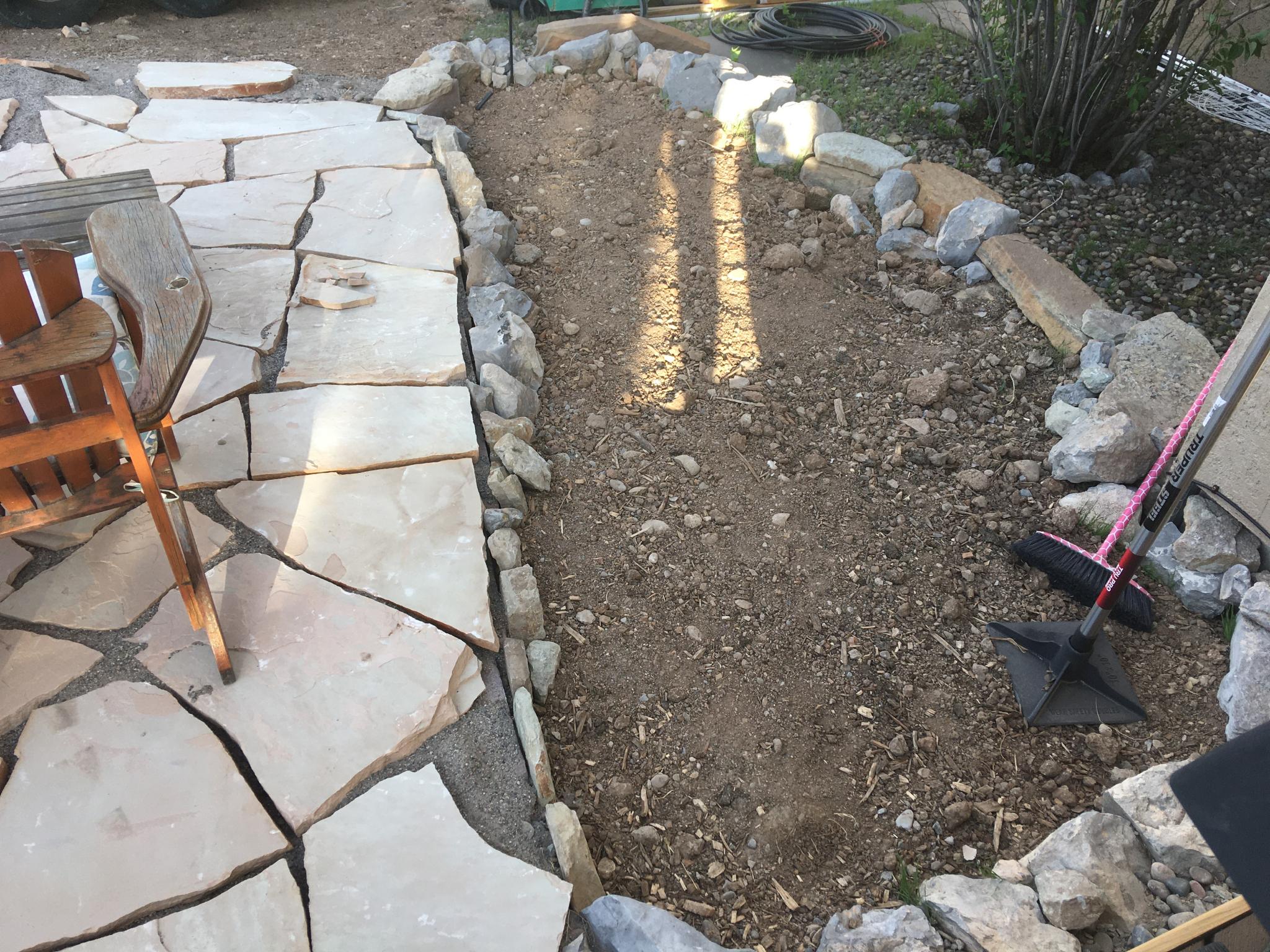 The gas fitting for the fire pit.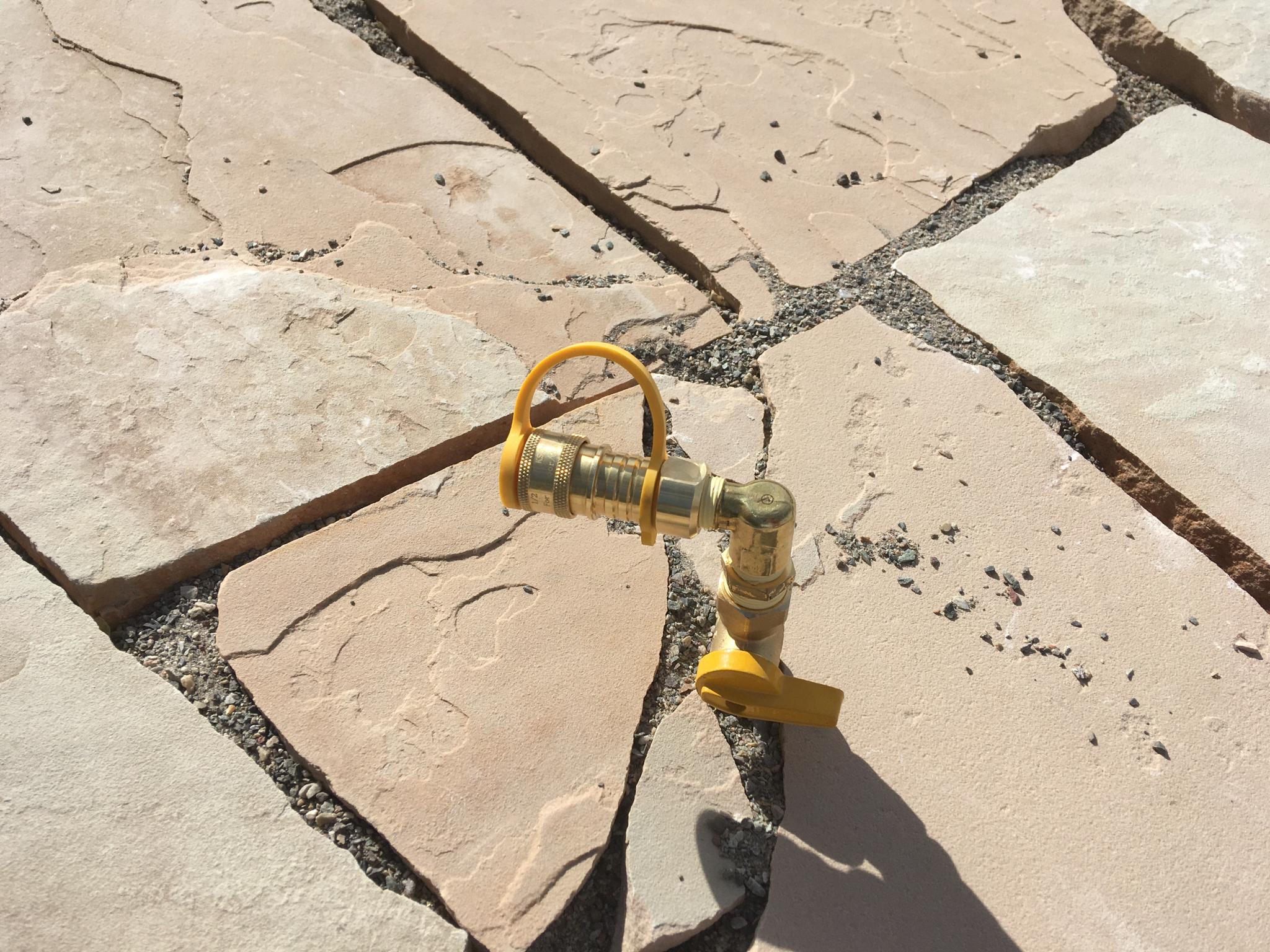 The fire pit is converted to natural gas and the chairs are out. We are now caught up, it's time for s'mores tonight. Tomorrow, it's back to the stone work.