In the hopes of making this thread as popular as the hotlinking thread, I ask you, can we please stop it!?
OK, me first. This is an amazing recipe for Fettuccine Alfredo, with a spicy kick. Alas, I don't have any pictures of it yet, but it is a keeper recipe for sure.
EastCoastMojo's Fettuccine Alfredo
1 lb. Dry Egg Fettuccine
1/3 C Unsalted Butter
2 C Heavy Cream
2+ C Freshly Grated Parmesan Cheese
3.5 oz Sliced Pepperoni, cut in half moons
16 oz Sliced Canned Mushrooms, drained
2 pinches Nutmeg
Smoked Sweet Spanish Paprika (Margie turned me on to this and my life has not been the same since
)
Salt & Pepper to taste
Parsley for garnish
Start a large pot of water to boil for the pasta.
In a medium sized skillet fry the pepperoni (cut into half moon shapes) over medium low heat until crispy. As the pepperoni starts to release some of their oils, add a dash of the Smoked Sweet Paprika and toss with the pepperoni. Once crispy, remove pepperoni to a plate in a warm oven until needed later. (I like to warm up my serving plates in an oven set at about 170°.)
In the pepperoni oil that remains in the pan, add the drained mushroom slices and 2 small pats of unsalted butter and stir occasionally. Keep over medium heat unless they start to 'pop', in that case turn them down to medium low.
When the pasta is al dente, drain into a colander and rinse with cool water, reserving some of the pasta water. In the same pot that you cooked the pasta in, melt the 1/3 C unsalted butter and whisk in the heavy cream and the nutmeg. Bring to a simmer over medium heat, stirring constantly. Watch for bubbles. As soon as you see them turn the heat to low and add the grated parmesan. Stir to combine thoroughly. Thin with pasta water if needed for consistency.
Take a large bowl and place approximately one serving's worth of the pasta in it, and add some Alfredo sauce. Stir to coat the noodles thoroughly. Remove to the serving plate and top with the mushrooms, pepperoni, and parsley garnish. Another dash of nutmeg on top gives an excellent presentation.
I like to do one serving at a time using the bowl method described, instead of just dumping the entire colander's worth of pasta in there at once, because serving it gets really sloppy messy that way.
Bon Appetit!
Since I didn't have a picture of the final dish, here's a few pictures of the ingredients: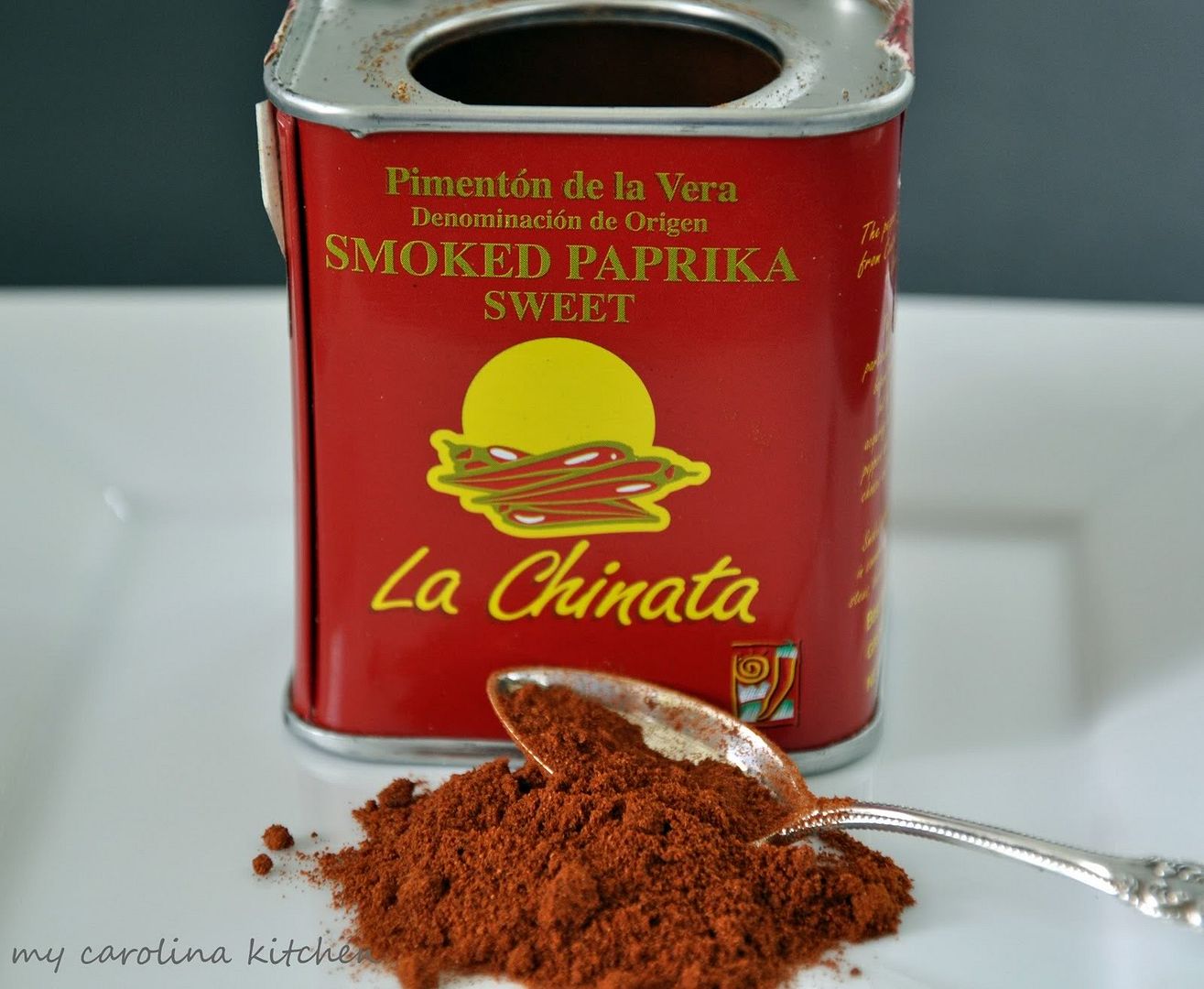 This stuff is absolutely incredible.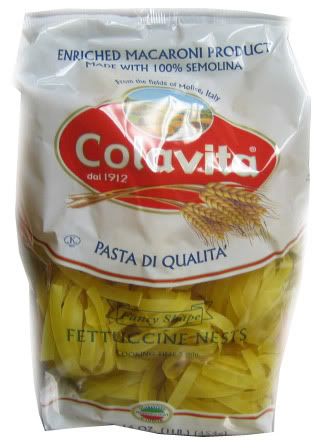 I prefer the 'nest' style fettuccine pasta.
Good ol' pepperoni.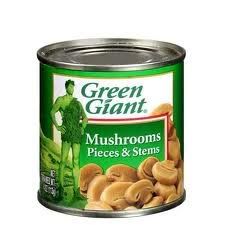 You want canned or "marinated" mushrooms for this, not fresh.
So, what's at the top of your list of favorite recipes?