My brother-in-law's truck got hit pretty hard sometime last night while parked on the street.
Police report has been filed, insurance company has been called. The truck looks like it's probably still drivable, but he hasn't tried yet. Luckily he has another car he can drive in the meantime. We're not sure yet whether the truck will be totaled, seems like it could go either way.
We have this shard of fender left behind by the perpetrator's vehicle: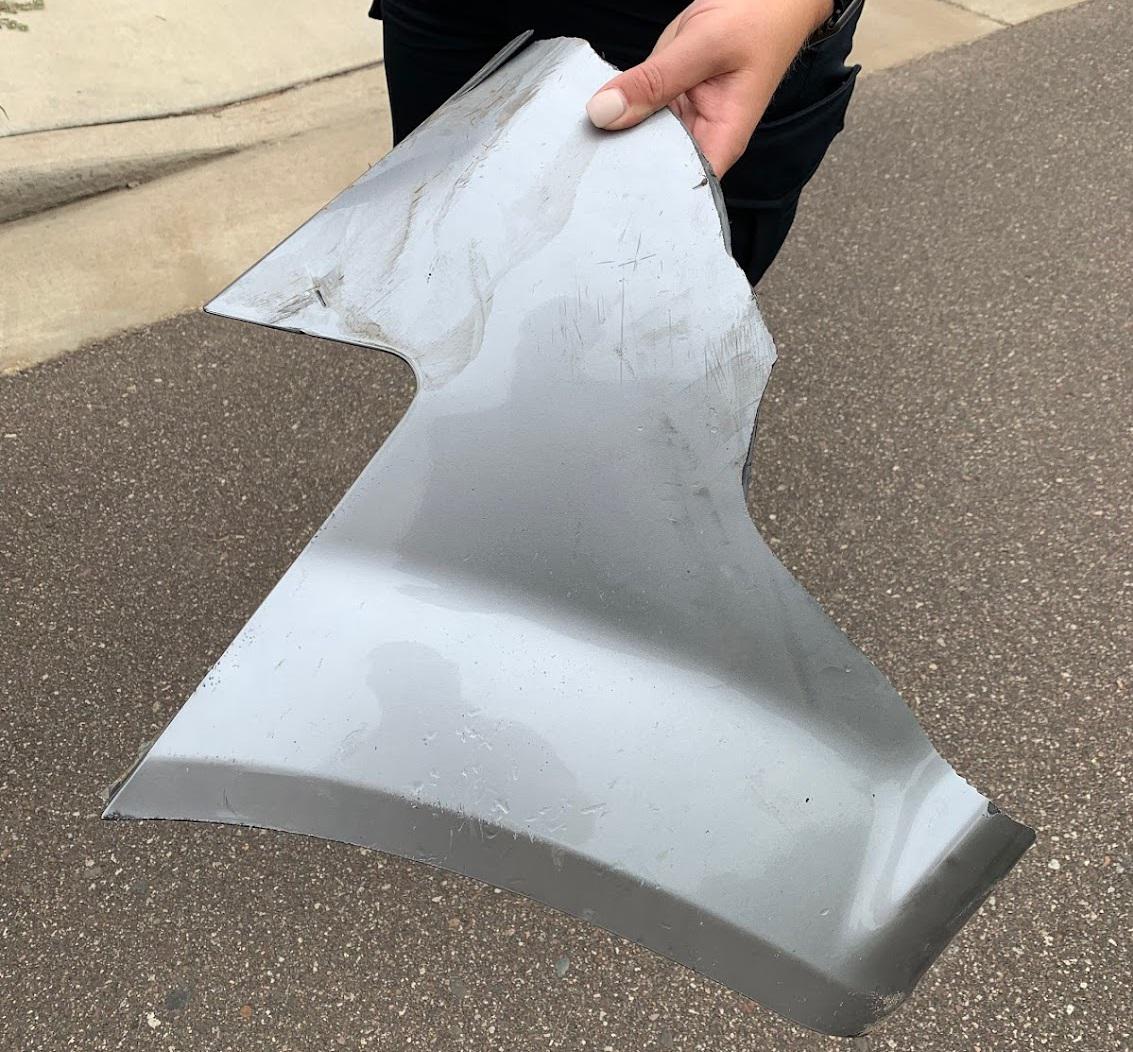 I think it's safe to assume it's the passenger front. Looks like plastic based on the way it tore. That rounded rectangular corner seems pretty distinctive--does anyone recognize it?
I'm not sure that we really have anything to gain from knowing; I guess it's mostly just curiosity since we have this piece of evidence. It would be nice if the shiny happy person who did this could be found, but the insurance company will pay out either way, so I don't think it really makes a difference. I just want to know, y'know? GRM hive mind, go!