4eyes wrote: Blaze orange stickers that say, "CAUTION: LIVE POISONOUS SNAKES"
There's one floating around that says NOTHING IN THIS VEHICLE IS WORTH YOUR LIFE.
A quick/effective alarm is one of these in the front fender: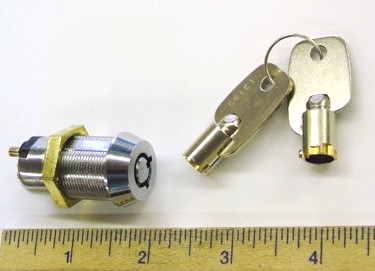 You run a relay through this switch to the dome light switch. The relay then powers up the horn. Takes about 20 minutes to wire.