So, today was my trip on the Reading & Northern's RDC, from Reading to Girardsville, chartered by the Society of Industrial Archaeology and the National Museum of Industrial History.
Arriving at the R&N's Reading Outer Station (not to be confused with the Reading's original long-gone Reading Outer Station), you are greeted with R&N #225. This is an ex-CPR D-10 4-6-0, #1098, that was run by George Hart when he had the charter to run trips out of Jim Thorpe. When Hart when bankrupt, the #1098 was essentially abandoned at Jim Thorpe and the R&N ended up owning it. It is supposedly flat worn-out, with a leaky boiler and tires bolted to the wheels, and so its just a display piece.
The RDC on duty were the #9167 and #9168. The #9167 is ex-NYC/PC/MNCR/NYSW/SRNJ, while the #9168 was originally built for Boston & Maine. Despite being the same model, there were differences. The #9168 had pilot plows that drops down between the rails, with notches for the rails, while #9167's were more homegrown and rudimentary. The #9167's seatbacks were bead-rolled stainless steel, while the #9168's were upholstered. I chose to ride the #9167 because of both the New York Central and New York, Susquehanna & Western connections.
The ex-NS executive F-Units were also on site for display, along with a couple MP15DCs and some SD-50Ms (the SD-50M was Union Pacific's name for their upgrade program designed to fix the SD50s many issues).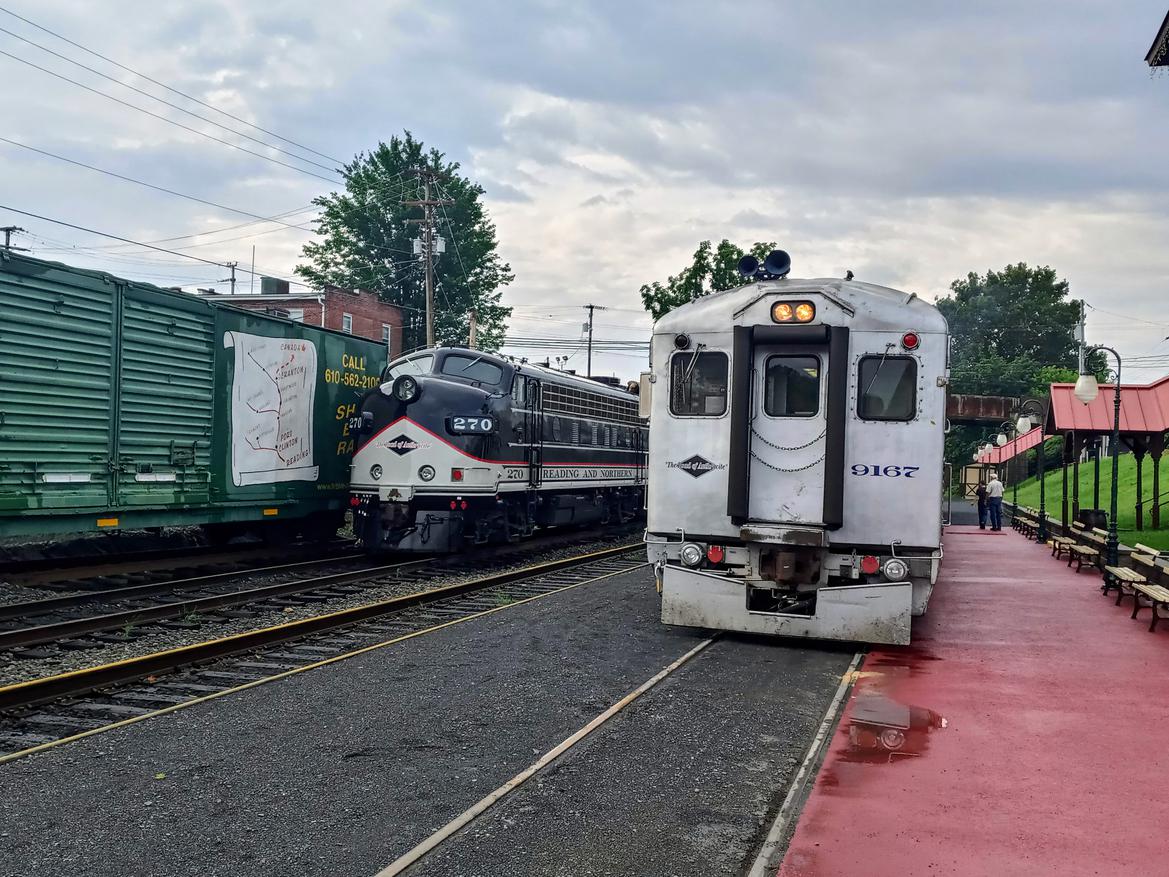 Also, a view of the engineer's compartment on the RDC