ScottyB said:

that's very interesting about the tractive effort, i had no idea. considering the terrain throughout the appalachians i can understand why they'd need something with the highest possible grunt.
The Big Boy is kind of an odd engine in some regards. They always get assumed to be the biggest, baddest, most powerful steam locomotives, but they really weren't. I suppose part of it is that impressive 4-8-8-4 wheel arrangement and the fact that they were named Big Boys. That name actually was given to them by an Alco employee, who chalked it on the smokebox door of the first one. UP was going to call them Wasatches.
In terms of horsepower, the Chesapeake & Ohio's class H8 2-6-6-6 Allegheny was rated at 7498hp @ 47hp, compared to the Big Boy's 6000hp @ 37mph. And the Big Boy wasn't even second, it was actually third, with Western Maryland's M-2 4-6-6-4 Challenger coming in second at 6345hp @ 50mph. Now, its true that C&O had access to much better coal than UP, and the Allegheny's 6-axle trailing truck allowed for a massive firebox, plus Lima was a stellar buildedr, which could account for those power numbers. But, horsepower, as applied to a steam locomotive, is a pretty nebulous concept and it stands to reason that C&O and Lima may have conspired on that power rating a poke in UP and Alco's eye.
C&O Allegheny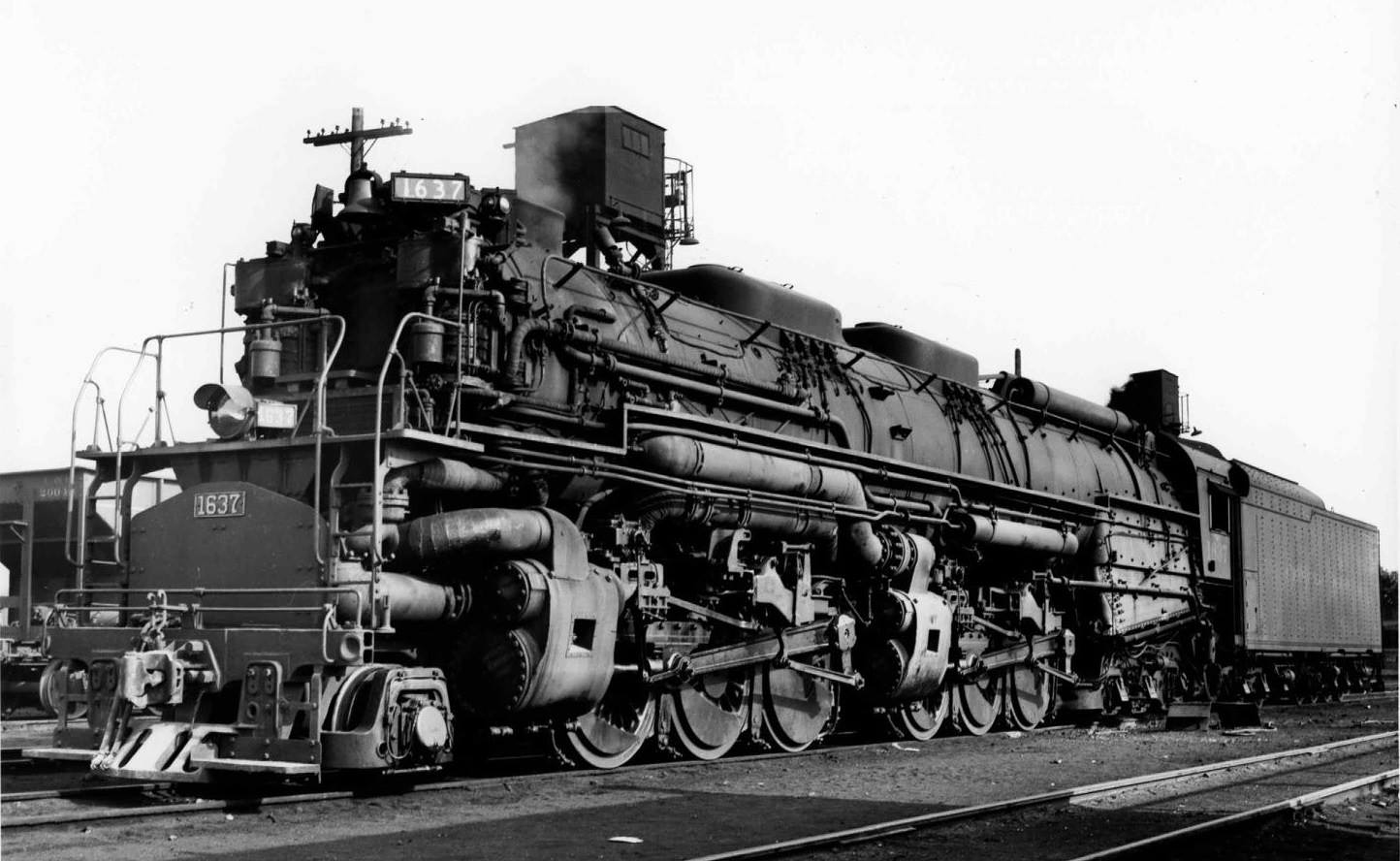 Western Maryland M-2 Challenger
Most tractive effort? The UP Big Boy isn't just not on the podium, it's not even in the top 10. N&W's Jawn Henry coal turbine, Virginian's 2-8-8-8-4 Triplex and Virginian's 2-10-10-2 actually make up the top 3, but they were all essentially experimental prototypes. The first true successful mass-produced engine is N&W's Y6b 2-8-8-2 compounds after their 1950s modifications that made 170,000lbs of tractive effort. The Big Boy is all the way back in 12th, with 135, 575lbs of tractive effort.
Longest engine? Again, the N&W Jawn Henry turbine is right on top, at 161 feet. The C&O's three M-1 turbines were second at 154 feet. The Big Boy comes in third, at 132 feet, with Duluth, Missabe & Iron Range's 2-8-8-4 Yellowstones knocking on its door at 126 feet.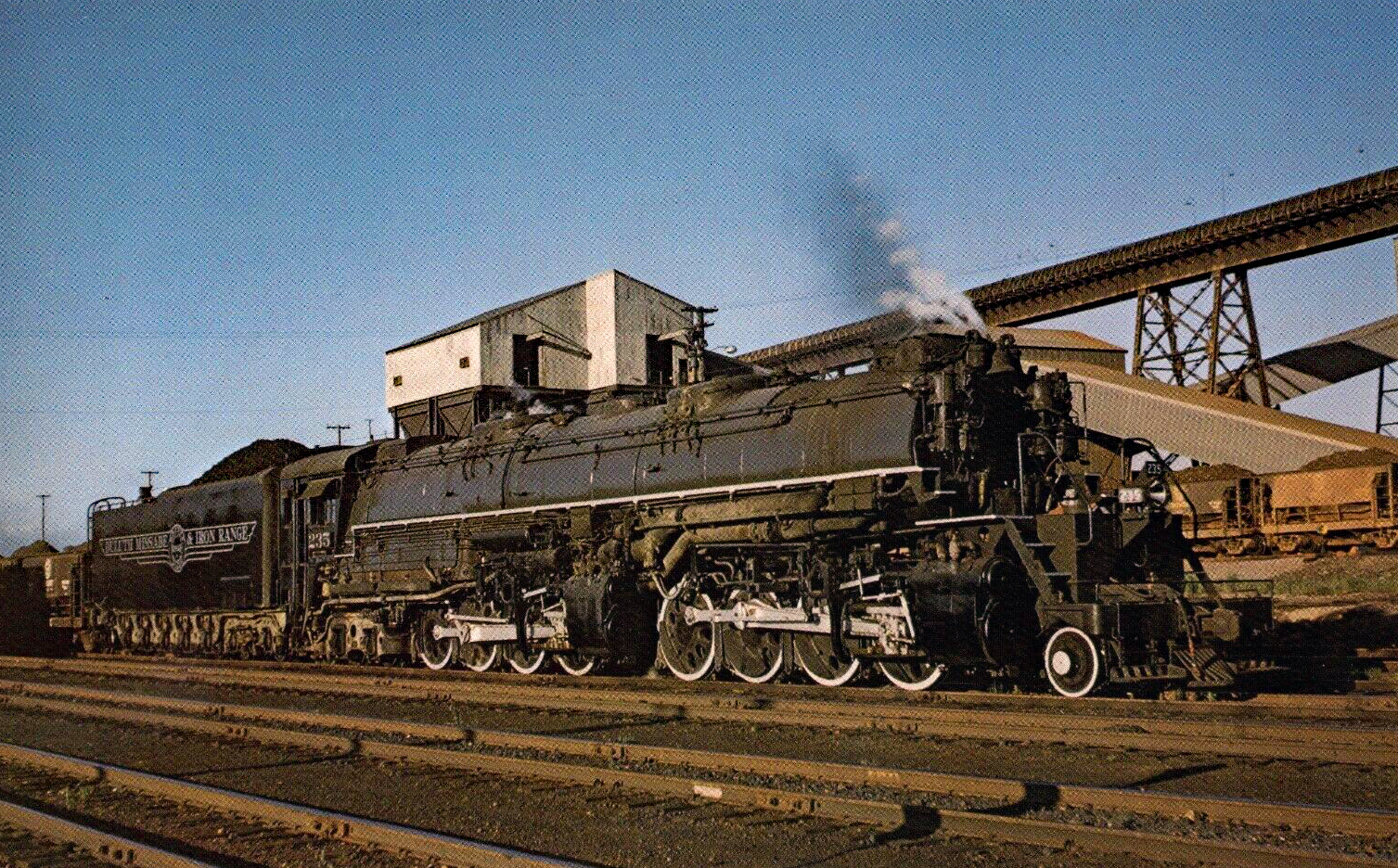 Heaviest? The C&O M-1 is on top at 1,233,970lbs total for engine and tender. This is followed by both Erie and Virginian's Triplexes, then the Jawn Henry and then the Big Boy at 1,208,750. The C&O Allegheny was 1,098,750. But if you take tenders out of the equation, the Allegheny was heavier at 778,000lbs, compared to the Big Boy's 772,250lbs. UP used a larger, heavier tender because they had to go longer distances between water and coal fill-ups.