So, many car forums have girl content. Import models with showy aftermarket parts, lowriders with a low CG, sleek European models, etc. What about GRM? Our girls work on cars and drive cars. They build Challegers.
I know Mr. Joshua has some to contribute as he posted them in Joey's "Miata rebody" thread, but here's my contribution. C'mon folks, let's see what GRM girls look like.
Meet Janel. Her "track car" is a turbo Miata. Here she's helping build her LS1-powered MG.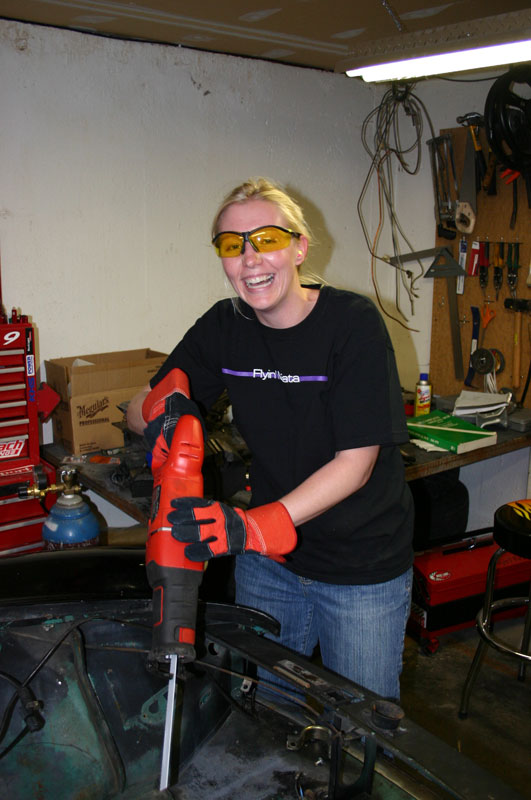 She also has a NASA rally license and co-drove for the Targa Newfoundland.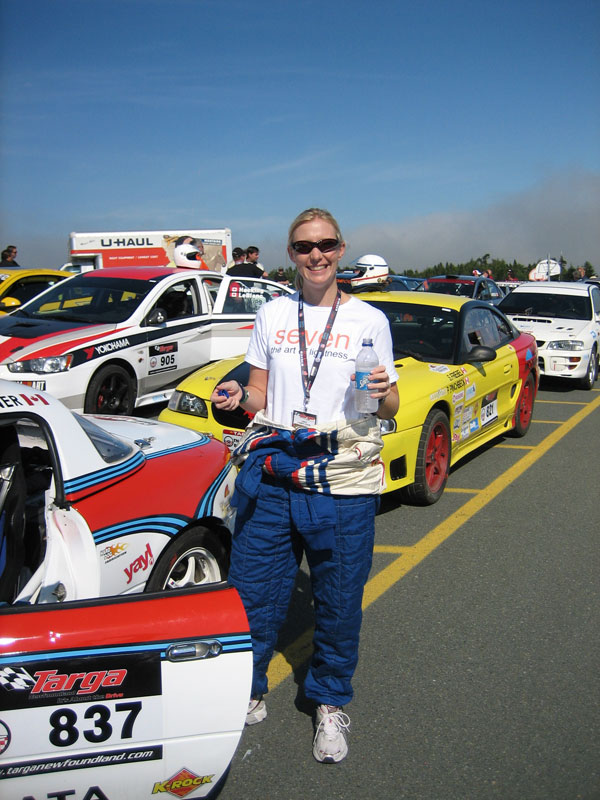 As a bonus, she works for a construction company and has been the project manager for paving pretty much every autocross lot in the county!