I bought this car with big hopes for the Challenge. Your turn!
It's a complete car, sans engine and transmission. Interior is complete, but very dirty. Carpet is shot.
The bad: Windshield is broken (no problem, if you were thinking Lexan!). Both doors have rust at the bottom edge (Spare doors included). The hatch has rust at the bottom corner. The passenger side floor pan has a rust hole.
The good:
It's an FC!
Includes enough spares to zero it out- complete LSD rear end, rear glass, doors, pair of odd generic fiberglass fenders, extra gauge cluster, extra rear spoiler.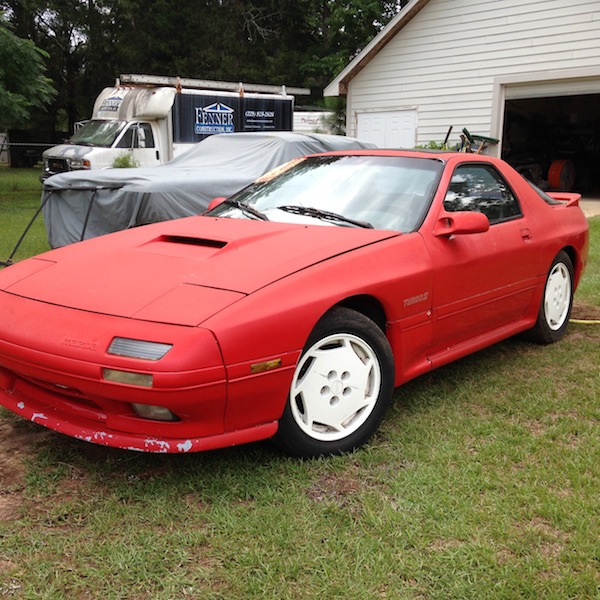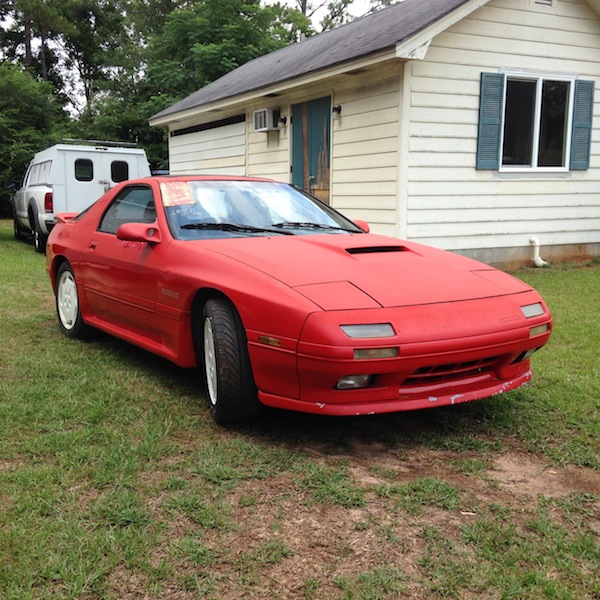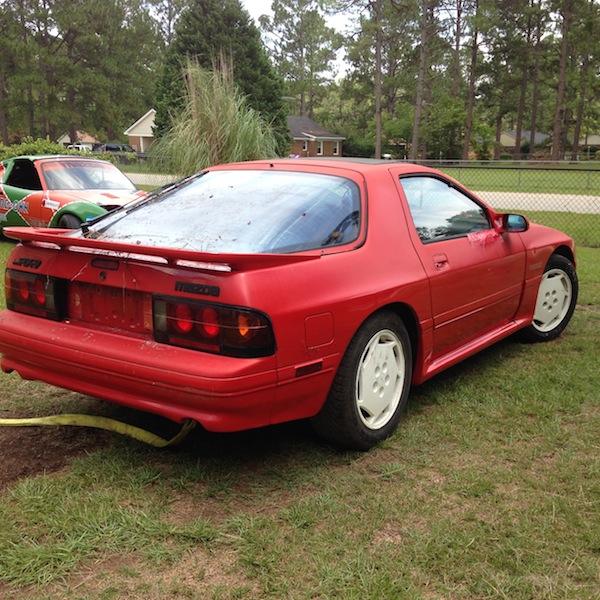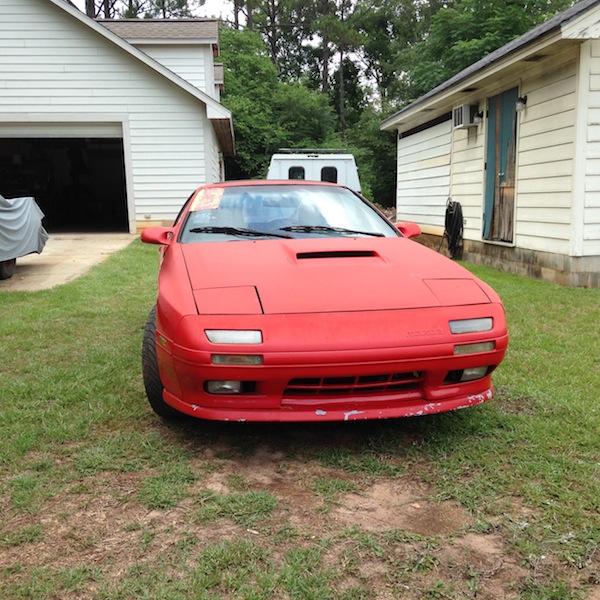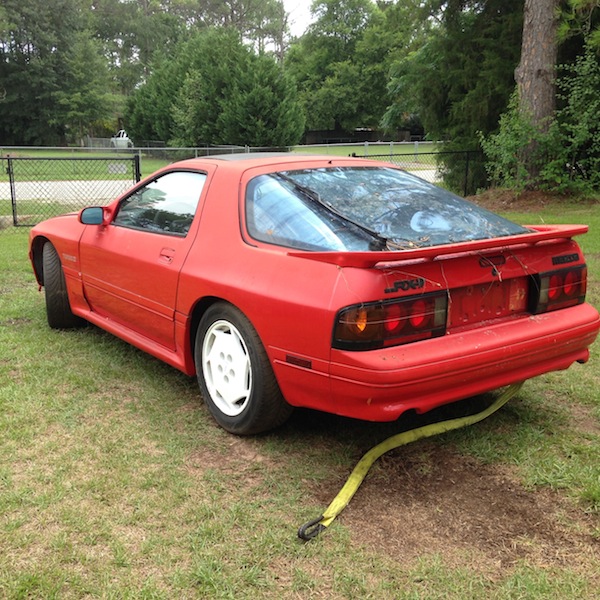 I paid a lot more than I am selling this for, but it's time to move on.
$900. Located in 31721