Update: GRM Discount--> Buy It Now for $4250! No...Wait! see below!!
Yes, this one:
https://grassrootsmotorsports.com/forum/build-projects-and-project-cars/miata-wintercrosser/97775/page1/
2000 Miata with 115k miles on it. I am the second owner. I bought it in January to try the new Lime Rock Winter Autocross. I used it for one event and then the snow melted.
The following items have been done since January: --Timing belt and water pump, along with new A/C and power steering belts --New plugs and NGK wires --New brake rotors and EBC brake pads --New brake fluid --New clutch slave cylinder and fluid --Flyin Miata sway bars --KYB shocks --Shifter rebuilt, fluid changed and new shifter boots --Redline transmission fluid and rear differential fluid --New muffler --Blaupunkt stereo with auxiliary input --Ice cold A/C --New battery
Two sets of wheels and tires. Both sets have less than 1500 miles on them. --New 15x7 Konig Rewinds with Dunlop Direzza 205/50-15 --Original alloys with 185/50-14 General Altimax winter tires
Original seats are perfect with no tears.
The top has been replaced. Glass rear window with defrost. The convertible top boot has never been out of its original bag.
It is near perfect mechanically. It runs great, shifts great and stops great. You can read about almost everything that has been done to this car by clicking the link above.
It's never been wrecked or repainted, but just about every panel has some kind of ding, scratch or blemish. The clearcoat is peeling on the hood. I believe that I have adjusted the price accordingly, and I will make an effort to make you aware of any flaw that I know of.
I am in Connecticut, the car is registered and I have a clear title in my name.
Get in, drive and have fun.
$4750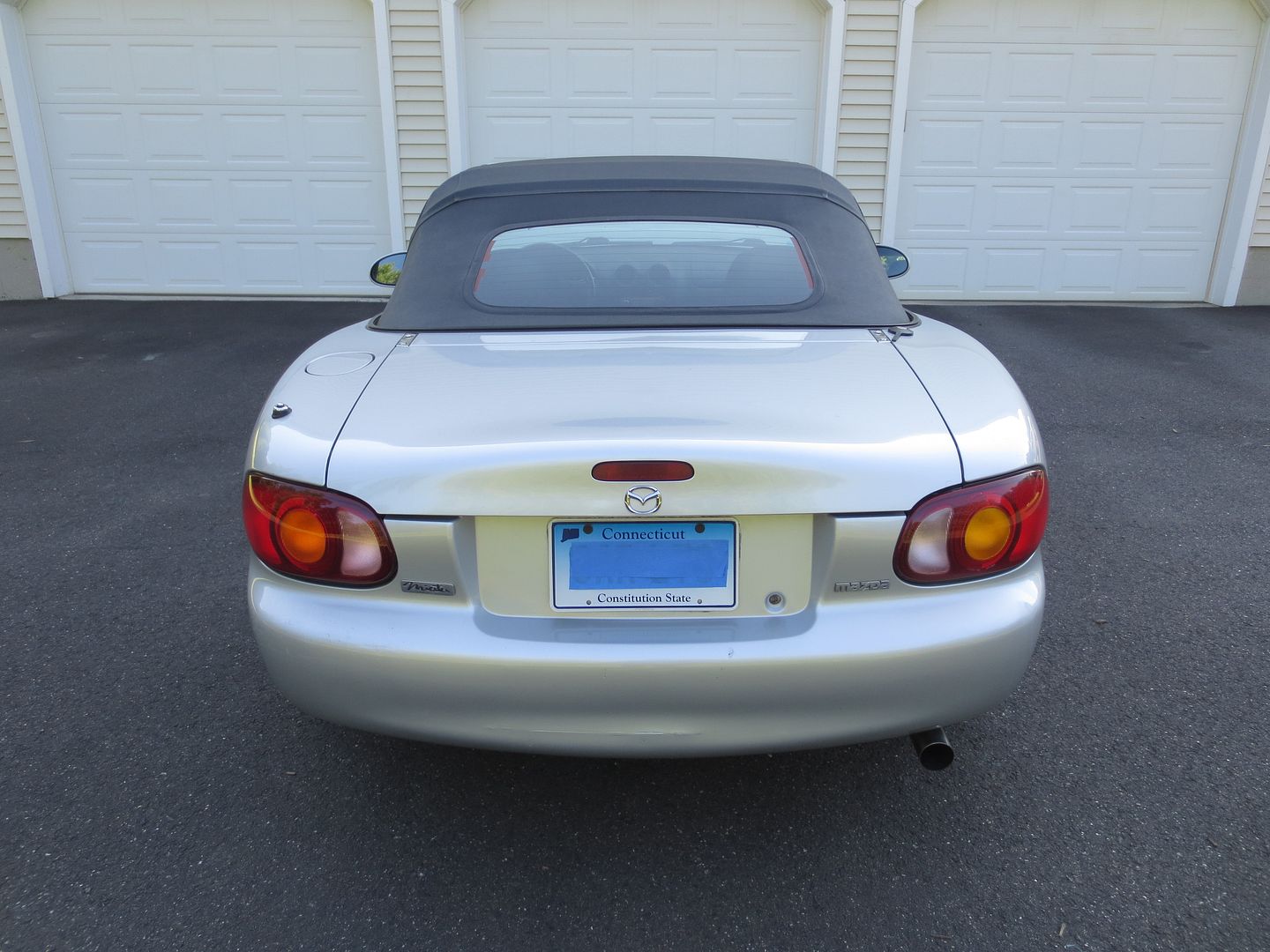 Here's a shot of the peeling clearcoat on the hood: