***SOLD***
I listed this yesterday on the 986 Forum. No bites yet. The price may seem high for a worn old paperback, but it's a good book that is no longer available.
Bruce Whittier's "Porsche Boxster Owners Maintenance Manual" for 1997 - 2004 Boxster and 2000 - 2004 Boxster S
I have a well used copy of the out of print book. I'll sell it for $75 shipped (USA only).
Here's a link to it on Pelican: https://www.pelicanparts.com/More_Info/BRWBOXBK.htm?pn=BRW-BOX-BK
It's also shown on Amazon and not available there either. Here's the synopsis:
"288 pages. The leading aftermarket maintenance and repair manual for the Porsche Boxster. Covers all 1997 - 2004 Boxster and 2000 - 2004 Boxster S models for routine maintenance, engine management, OBDII, brakes, steering, suspension, electrical, transmissions, torques and more. Nicely done"
This is not a full repair manual like the Bentley, but a more concise owner/operator manual which includes torques and OBD2 info.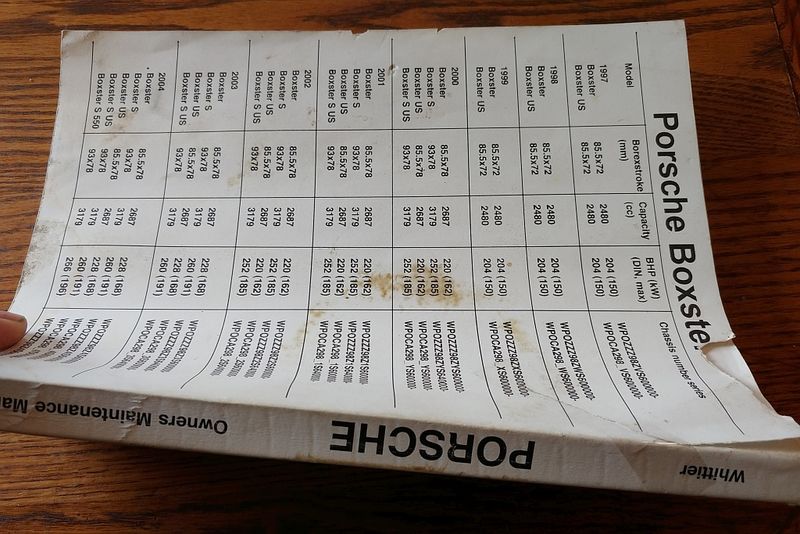 ***SOLD***
...but if you ever see one again, buy it. It's the perfect supplement to the online DIYs.