Welcome to the (un)official GRM-PCARS inaugural series.
This is a 10 round Championship series hosted on the PlayStation4. Although highly competitive the main focus of the racing is fun clean racing. Because of this, rough driving is highly discouraged.
The series will be run on Wednesday nights at 10ET. The first race will be on: January 20th, 2016
PS+ is required to participate.
Car class: Group A (Open Setup)
BMW M3 E30 Group A
Mercedes Benz 190 Evo2 DTM
Ford Sierra RS500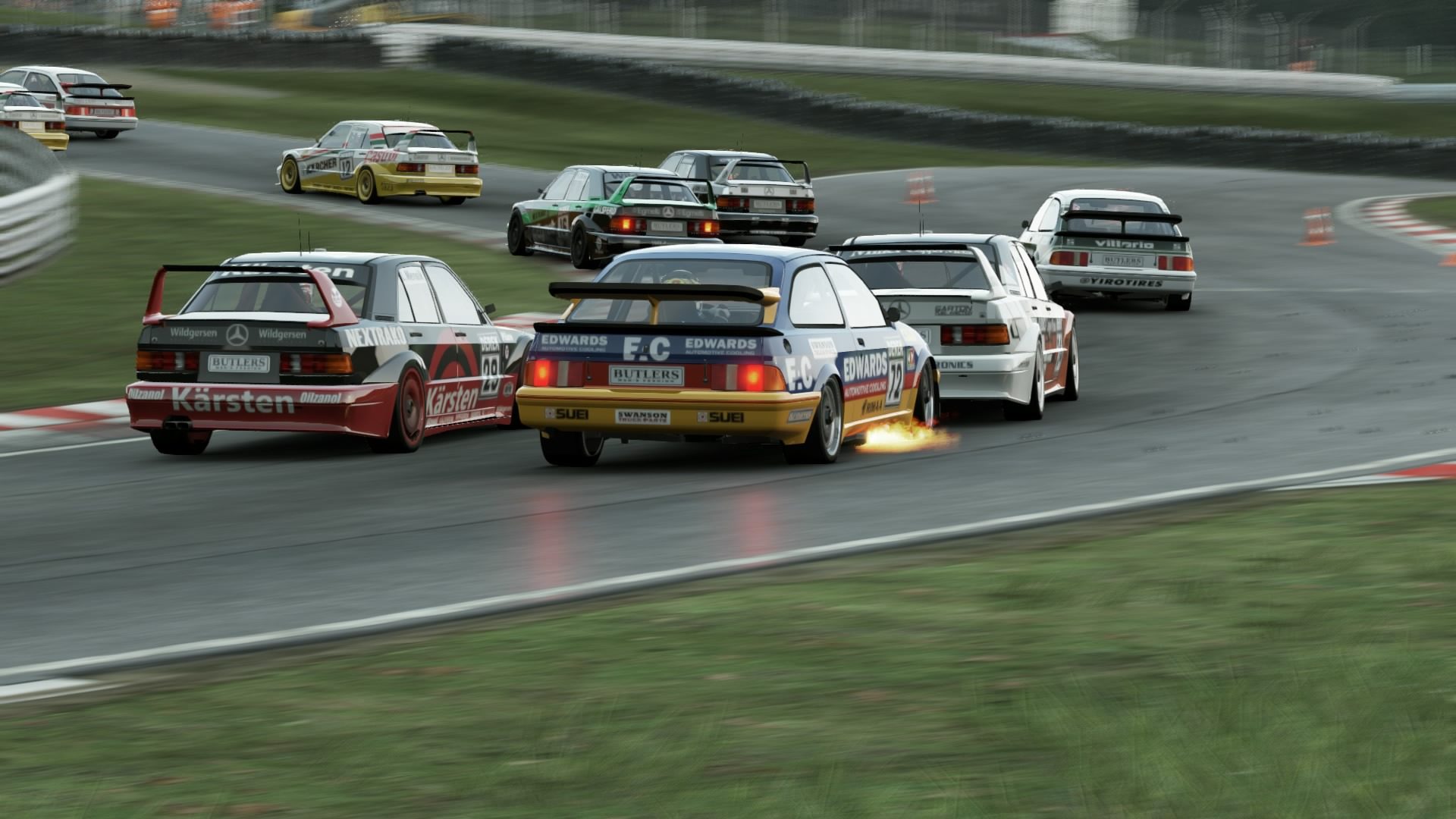 Rules:
Races will be based on time as follows: Practice 20 minutes / Qualification 10 minutes / Race 30 minutes
Realistic Driving Aids
Fuel and Tire usage will be set to Real
Damage will have a performance impact (this is subject to change depending on driver behavior)
Flag will be ON
Penalties will be OFF
Ghost cars will be ON
AI drivers will fill the field and be set at 85%
Points:
1st - 25pts
2nd - 20pts
3rd - 18pts
4th through 16th will be -1pt per position with 16th getting 5pts
AI drivers do take points away from humans (this should make things interesting)
DNS / DNF will score 0 points
Schedule:
(1/13) Test-n-Tune TBD
(1/20) Monza GP - Replay
(1/27) Brands Hatch GP - Replay
(2/17) BRNO - Replay
(2/25) Catalunya GP - Replay
(3/16) SPA - Replay
(4/13) Dubai GP - Replay (In Car Only)
(4/27) Hockenheim GP - Replay
(5/4) Road America - Replay
(5/11) Sonoma GP - Replay (In-Car Only)
Champion
ARGO in the Ford Sierra RS500
Results:
Player Streams: