I like these bikes, and figured I might post a pic or two. Feel free to join in if you like.
I was prompted to do this when I found a random thread on a bike I own that is an unloved orphan. Behold the XT550
Here's one I built, currently my brother's. XR650L.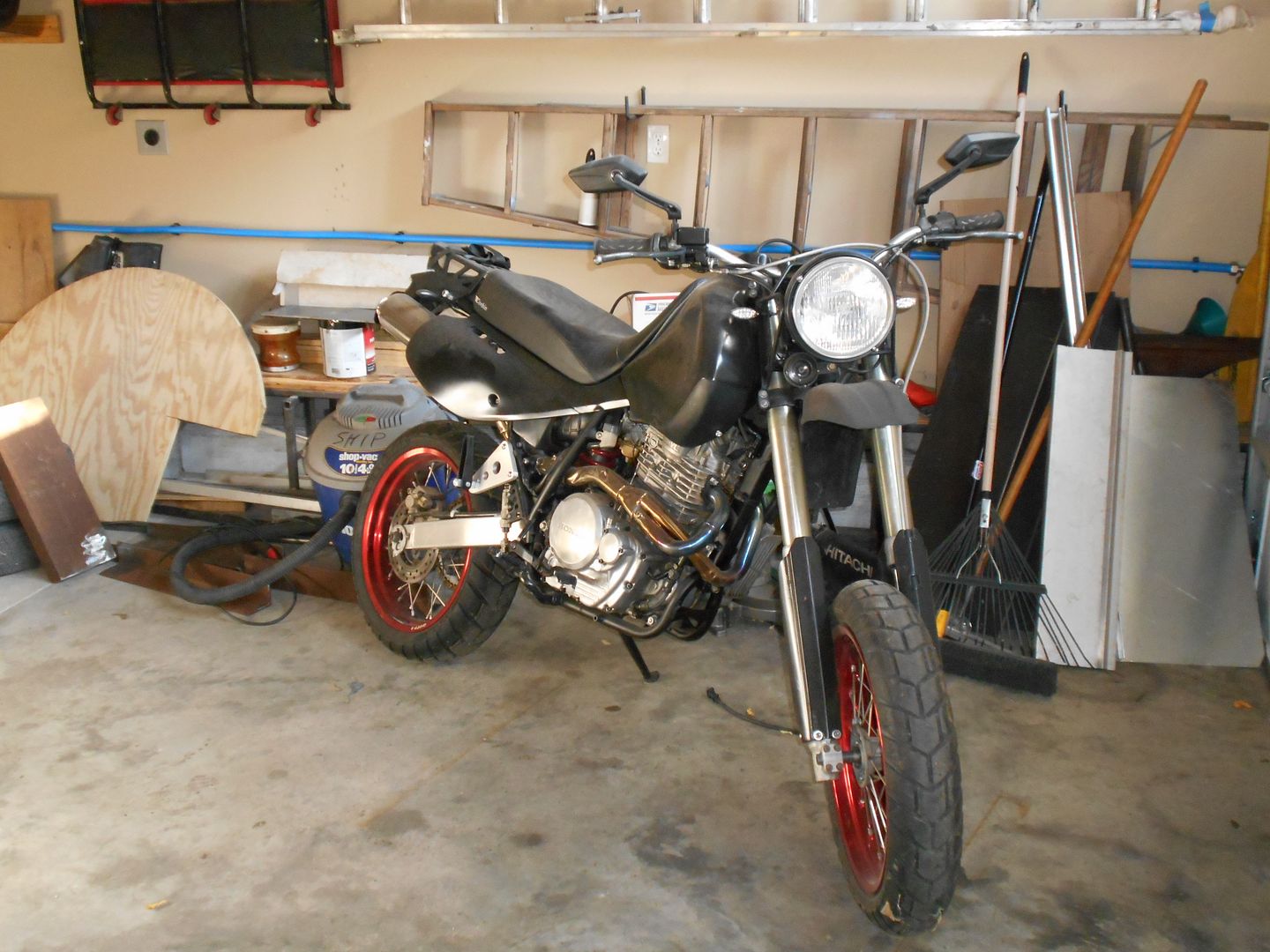 And the one that started my love affair with this style bike. The Duke.