Well, it's finally happening. In 16 days, I depart for Ontario in a car that has no reason to exist in its current form.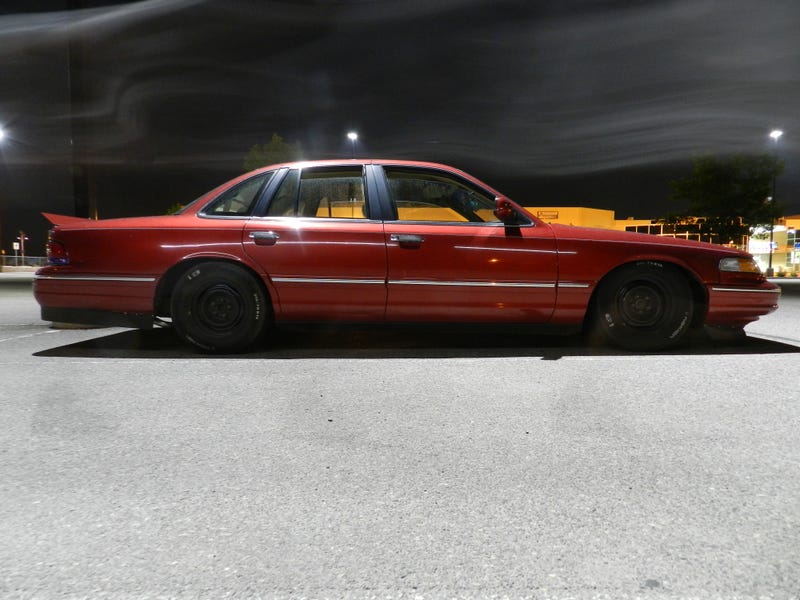 My lowered 1996 Crown Vic! Originally bought for $550 from an older dude, this thing is currently running on G-body dirt track front springs, and modified (1cm of the pigtail cut off to accommodate the Crown Vic perches) SN95 GT rear springs, it promises at least a semi-comfortable ride. No air conditioning and slightly oversprung on the odd occasion, but it's all that I've got.
As of today, it's gotten new shocks up front, extra anti-squeak isolators made from heater hose, a quieter exhaust system, and a brand new set of tires.
On the to-do list is the driver's window regulator, front rotors (pads, surprisingly, are fine), fresh oil and filter, and figuring out why my ABS module seems to have E36 M3 the bed.
Proper video and write-up to come when the trip is done, but for now let's see how this goes!