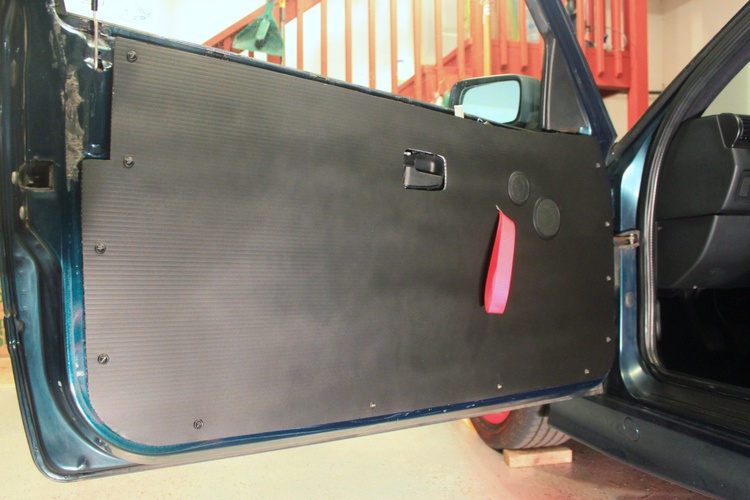 A small cosmetic update. Who knew I was going to do a cosmetic modification before the mechanical work was done?
Well, the driver's door panel was trashed and sagging. I eventually took it off but got annoyed from the road noise. Bought some corrugated plastic and made myself a new door panel. About $15 into the whole project and I get some cool door pull straps a-la-Porsche style.
I'm still working on the mechanicals, don't worry.