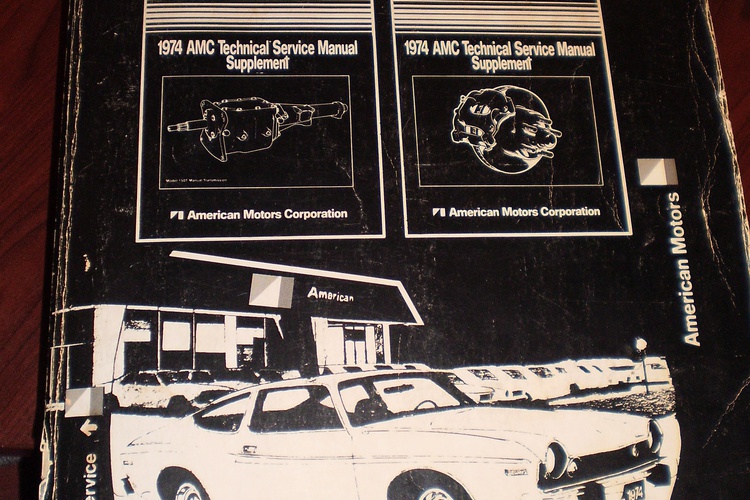 When in doubt, read the f-ing manual! This is an original 1974 AMC TSM (the 73's should be identical) that I have used for this project. It also has original wiring diagrams, which are invaluable!
I also have to thank my Father and Grandfather both for helping out, with parts, encouragement, and advice, not to mention the initial AMC-headedness anyways.
I also would like to thank the GRM board for being supportive and really helping out with advice. I couldn't have done it without y'all.