Last year I started a thread titled Spend my money. Pick me a cheap but decent family truckster to replace an old Matrix. Thanks to the standard-issue (i.e. fantastic) GRM community input, I got a lot of great suggestions and pointers, some possibilities I hadn't really considered, and most importantly, an opportunity to validate my preexisting belief that the Mazda 5 was exactly the vehicle we needed. A couple of weeks ago I started checking Craigslist, FB Marketplace, etc., to see whether used car values were still all kinds of stupid, and found a decent-looking 2009 Mazda 5 for reasonable money and ended up buying it. This thread is just a place to share our experiences with it and maybe document some of the repairs and maintenance as they occur.
Here's the ad and some of the more telling photos from it. First off, $6500 is not a lot of money. That's a good start. And the ad says the sellers are the original owners. Also good.
Driver's side profile shows a lack of detailing and some brake dust. I am okay with that. I'd rather tidy it up myself where necessary.
Not a lot to see in the next pic other than some UV damage on the headlights.
It has doors! And several of them open!
There's a little battle scar on the hood. Both headlights are roached. Glass is dirty. At least I'm not paying for somebody else's half-assed detailing job.
More of the same dust and grime in the interior shots. Parking pass from some event or another a couple of years back, possibly the Oregon Country Fair. Proceed with caution.
The engine compartment is filthy. Alright, fine. Easier to see leaks that way. Honest and dirty beats shiny and deceptive.
More nerfs and biffs at the back end. Taillight is busted but functional. Bumper has been bumped.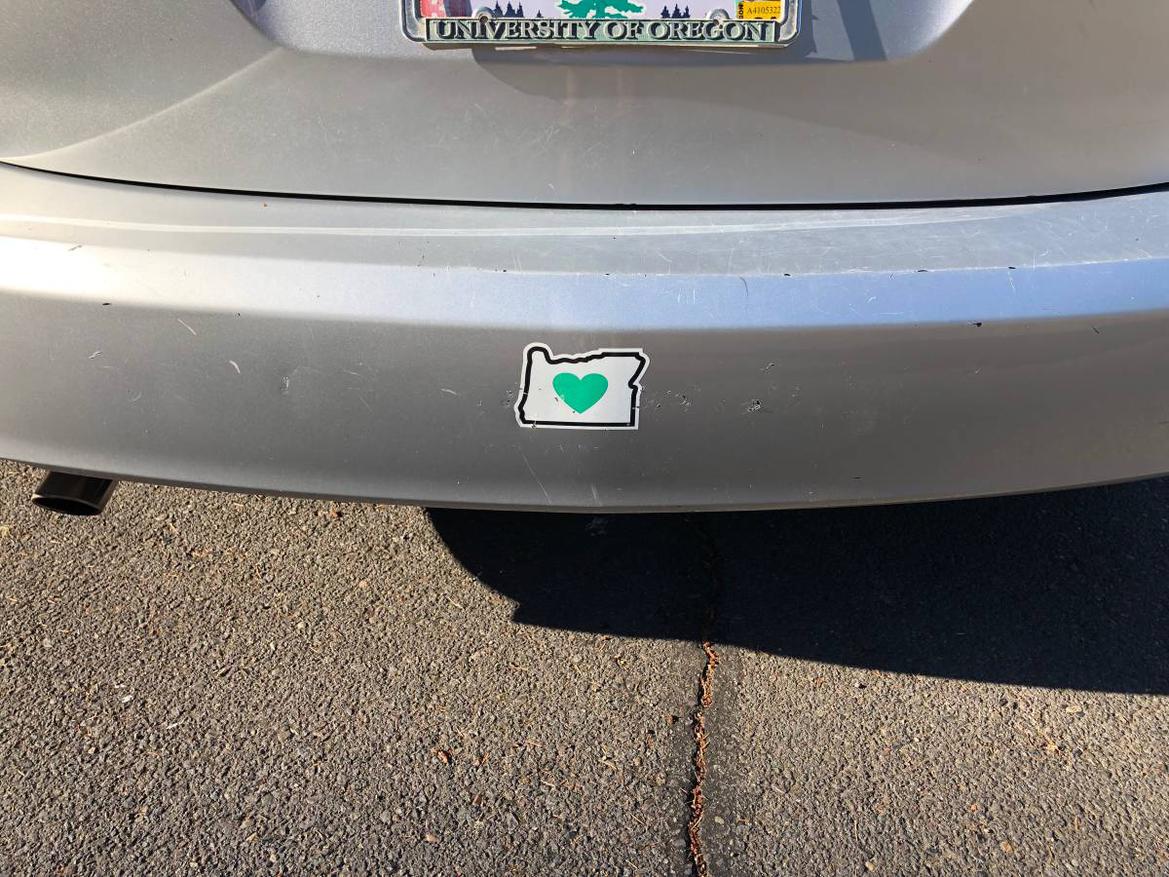 We took a look at it last Saturday. The owners were nice folks, but definitely not enthusiasts. They had a folder full of service records from the last few years and a smattering from the first few. The van looked the same in real life as it did in the pictures, and our impression matched the ad's description: "Good condition with a few reminders of all the years of fun." There are a lot of minor cosmetic issues that I've decided are not going to bother me.
Driving it revealed no major mechanical flaws. The engine and trans are far more responsive than I expected. It ran fine, shifted perfectly in automatic and manual mode, felt tight, drove and braked straight with hands off the wheel. No weird smells other than a very faint residual dog funk. Ice-cold A/C. Despite copious evidence that this thing has seen serious bull dust, all doors opened and closed smoothly, and windows and locks were smooth and quiet.
It is not perfect. Some initial observations:
Both outboard seat cushion bolsters have softened up from climbing in and out, which suggests lots of short trips. Conversation with the owners confirmed this.
I felt a very faint shudder under braking after the first few miles.
The second-row blower fan makes a nasty rumble on high speed.
The tires, Michelin Pilot Sport A/S, are pretty nearly worn out at 23K miles.
Both front and rear suspension groaned slightly over speed bumps.
As mentioned, the right taillight and both headlights will need attention.
The van is smaller than I realized. That's both good and bad.
A backup camera might be a prudent addition.
We offered $5800, minus the cargo box. That figure was a compromise. I wanted to hold some back for the tires and other work it needs before winter, but I also felt comfortable with this example, and didn't want to let it get away.
As we were driving home in our Matrix, the owners texted us to accept our offer. Monday afternoon we met at our (shared) credit union to make the deal. The sellers arrived with a fatter folder full of more maintenance records they didn't realize they still had.
Except for the fact that the airbag light decided to start flashing at me a couple of days ago, our first week with the van has been pretty positive. It's a far better kidmobile than the Matrix.
Letters and tomatoes to the usual address.