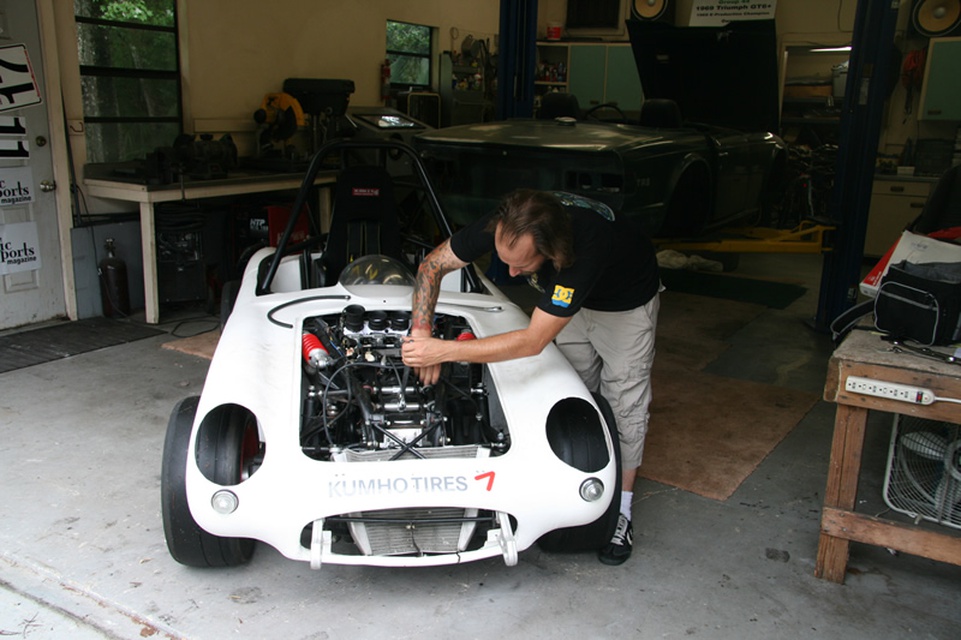 Tom and Per spent an evening sorting out some issues with our Berzerkeley project. The car runs well, but it still exhibits erratic handling at higher speeds.
We checked the alignment and dialed in more caster, but to no effect. We also set the toe at zero—it was about 1/2-inch toed out. Next we focused on camber; our tire wear indicated we weren't using the whole front tire, so an extra degree of negative camber was added.
We had recently installed a new chain with the fixed differential. Now that it had undergone its initial stretch, it was time to adjust it. The chain is now tight and ready to put the power down.
From here, we'll be working on making our Berzerkeley a little more drivable at the limit. It's a handful now.